A new report from the Intact Centre on Climate Adaptation out of the University of Waterloo finds all 10 provinces and Yukon are ill-prepared for flooding as a result of climate change.
The report, Climate Change and the Preparedness of Canadian Provinces and Yukon to Limit Potential Flood Damage, surveyed 103 government representatives across 91 provincial and territorial ministries, departments and agencies between December 2015 and April 2016. Assessments focused on the preparedness of provinces and Yukon to limit flood damage relative to current and future major rainfall events, across 12 categories of assessment, including flood-plain mapping, land-use planning, public health and safety, and emergency preparedness and response.
Using a scale from A (strong flood preparedness) to E (weak flood preparedness), the average score of the 10 provinces and Yukon is C-, suggesting there is considerable opportunity to limit future flood risk.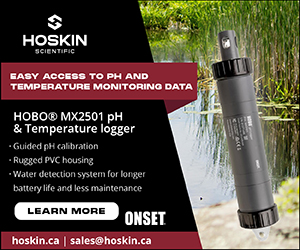 The report found the provinces and Yukon are doing relatively well in ensuring public health and safety by maintaining the capacity of hospitals and public health units to support the continuity of service delivery during floods. They also received high scores for emergency preparedness, as the provinces and Yukon work with local authorities and community leaders to identify and prepare for flood vulnerabilities.
Areas where the provinces and Yukon are not doing well include engagement with home and commercial property owners to identify and mitigate flood risks. Also, survey respondents often expressed frustration with municipalities that frequently override direction from the provinces to limit new development in flood-prone areas, thus putting homes and businesses at risk.
"The financial and social costs to Canadians will mount if preparedness to extreme weather events, and in particular flooding, continues to receive limited attention.  Premiers are showing leadership on carbon pricing. Now, they need to build upon this commitment by embracing adaptation to address extreme weather and flooding with equal enthusiasm—this would be a strong position to lead with at COP 22 in Morocco," said Blair Feltmate, head of the Intact Centre and a professor in the School of Environment, Enterprise and Development at the University of Waterloo.
Based on feedback from those surveyed, the report recommends immediate actions to improve flood preparedness:
Chief Adaptation Officer: Provinces and Yukon should create the position of chief adaptation officer (CAO). The CAO, with direct accountability to the premier, would identify areas of strength and weakness in reference to flood preparedness and actions to mitigate risk.
Audited Flood Preparedness Reports: On a multi-year cycle, such as every five years, provinces and Yukon should issue audited public reports that document the state of flood preparedness.
Land-use Planning: Provinces and Yukon should mandate the restriction of new development in flood-prone areas, or at a minimum, that development in such areas be made flood-resilient. Where development already exists in known flood-prone areas, they should take action to limit potential flood damage. Municipalities should not be able to override direction from the provinces or Yukon that restricts development in flood prone areas, or that mandates flood resilient design.
Build Back Better: Where practically and actuarially cost-effective, infrastructure should be re-built to meet new and future-projected flood risks.
Founded in 2015 with a gift from Intact Financial Corporation, Canada's largest property and casualty insurer, the Intact Centre helps homeowners, communities and businesses to reduce risks associated with climate change and extreme weather events.
The full report is available online.