Saskatoon's Delco Automation, a provider of process automation and control systems in the water sector, received a minority equity investment from BDC Capital.
The investment is a part of $57 million in recent minority equity investments into high-growth, mid-sized Canadian businesses made by BDC Capital. The investment arm of Business Development Bank of Canada, BDC Capital is a long-term, patient minority equity investor with an experienced team and the resources to facilitate ownership transition and accelerate the next stage of meaningful growth for Canadian companies.
"We are pleased with the enthusiastic reaction of Canadian entrepreneurs to our new minority equity offering. They welcome the opportunity to partner with BDC Growth Equity to support their future growth plans and secure a part of the wealth they have created, " said Patrick Latour, senior vice president, Growth & Transition Capital at BDC Capital.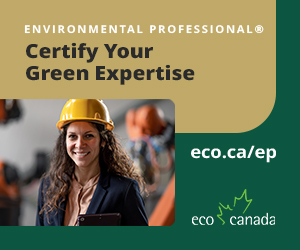 The investments are part of BDC's commitment, announced in June, to invest $250 million in growth equity over the next five years to help mid-sized firms scale in size. Past investments include, Axine Water Technologies and XPV Water.
Their most recent transactions include:
Delco Automation, a technology-driven integrator of process automation and control systems, specialized in water, security, and healthcare facilities;
BID Group Holdings Ltd., one of the largest integrated suppliers to the wood processing industry and the North American leader in the field;
Intelcom Express, one of the top last-mile delivery companies in Canada;
Prodomax Automation, one of North America's large automation companies providing manufacturing production systems for automotive manufacturers;
Rx Drug Mart, an independent pharmacy retail organization that operates over 40 pharmacies across Canada;
Altitude Sports, a web retailer specializing in both urban and outdoor high-end clothing;
InvestorCOM, a provider of financial technology and outsourcing services to banks, asset managers, insurance companies, and investment dealers.
"Our team has been very active, as noted by the pace at which we are committing funds while respecting our investment criteria," said Claude Miron, vice president, Growth Equity, BDC Capital. "These investments are BDC Capital's answer to fulfill an important gap in the equity financing ecosystem for Canadian entrepreneurs and align perfectly with our vision of being the minority equity partner of choice for Canadian entrepreneurs looking for growth capital to become world-class players in their industry."
BDC Growth Equity addresses a market gap for mid-market growth companies, by making minority equity investments of up to $25 million to support expansion through organic growth, acquisitions and other strategic initiatives, or to facilitate succession planning and ownership transitions.