The Business Development Bank of Canada (BDC) is supporting more Canadian entrepreneurs than ever before, with 49,000 business owners receiving its services, up 17 per cent from the year before, according to BDC's 2016–17 annual report.
"Helping entrepreneurs thrive is our greatest ambition. BDC remains committed to a clear and unique purpose: to create prosperity for Canada by providing the advisory services and financial support entrepreneurs need to achieve their goals," said BDC president and CEO Michael Denham. "We are reaching more entrepreneurs and having a greater impact on their businesses. And we continue to be profitable, operating at no cost to Canadian taxpayers."
BDC continues to support the water cleantech space. Most notably, the Bank has been an investor in Axine Water Technologies since 2013. In 2016, BDC announced a $135-million venture capital fund for start-ups in the industrial, clean, and energy technology (ICE) sectors, money that flows to companies like Axine Water Technologies. Axine received an investment from BDC Capital to fund their plans to scale up. In 2011, BDC invested in XPV Water, the sector-specific capital fund.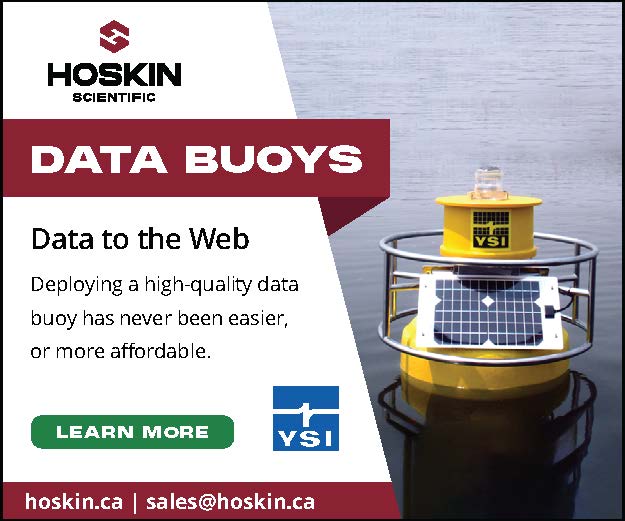 In the last year, BDC has worked at increasing access to capital for women entrepreneurs and announced that it would inject $50 million into women-owned technology businesses. Caitlin MacGregor, from Plum, received venture capital investment from BDC Capital to grow her business, which uses psychometric assessments to help companies succeed by bringing predictability to the hiring process and company culture. This announcement complements a 2015 BDC commitment to increase its term lending to majority women-owned businesses to at least $700 million over three years.
In October, BDC also launched an online productivity benchmarking tool. The tool lets entrepreneurs measure their company's productivity and compare it with the competition. It's a first step toward helping solve the productivity challenge that many Canadian businesses face.
BDC is making more of its products and services accessible online and on mobile. BDC has also continued to automate its loan processes, resulting in a greater volume of online financing transactions.
With consolidated net income of $465 million last year, the Bank will have even more capacity for lending and investing in the future. The full report is available on BDC's website.