The Government of Canada is investing over $3.91 million in 88 Ontario communities through the Municipal Asset Management Program (MAMP), delivered by the Federation of Canadian Municipalities (FCM). As Canada moves toward a strong recovery, these projects will help communities make data-driven decisions about key infrastructure and ensure long-term infrastructure performance.
With funding from MAMP:
The Municipality of Casselman will carry out an asset management review regarding the building, operating, maintaining, renewing, replacing, disposing and funding of its infrastructure. It will also allow for better control of its assets, which will lead to an improved prevention plan and support more efficient service delivery in the long-term.
The City of Richmond will implement an asset management strategy that includes a series of interrelated projects, tools and systems that will result in an asset management plan. This plan will improve capital investment planning and long-term infrastructure sustainability. The city will develop a decision support model as part of the asset management strategy decision-making, lifecycle management and infrastructure risk management implementation activities. The model will create a project prioritization methodology and consider various factors to provide a systematic approach to asset management investment decision-making, to enhance the city's ability to manage long-term infrastructure investments.
The Township of North Kawartha will draft an asset management plan, asset management policy and procedure framework, license, set up and training on asset management and capital planning software to better manage asset management inventory and prepare capital plans.
"The ability for municipalities to effectively manage and maintain the assets they control is key to healthy and thriving communities.  Funding through the Municipal Asset Management Program will give municipal leadership in our area the necessary tools to make evidence-based and timely decisions. Long-term planning of critical infrastructure is vital to the everyday life of residents and crucial for a community's longevity. This support is one of the ways that municipal and federal governments can work together for the sustainability and prosperity of our region." The Honourable Patty Hajdu, Member of Parliament, Thunder Bay-Superior North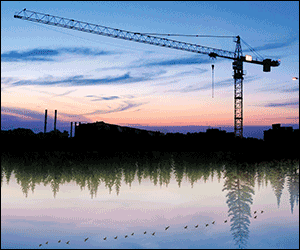 Further information on the 88 projects can be found in the backgrounder.