The Government of Canada is investing $660,345 in 15 Quebec communities through the Municipal Asset Management Program (MAMP), delivered by the Federation of Canadian Municipalities (FCM). As Canada moves toward a strong recovery, these projects will help communities make data-driven decisions about key infrastructure and ensure long-term infrastructure performance.
With funding from MAMP:
The City of Marieville will collect data on the city's heritage buildings and culvert drainage assets that are critical control points for storm water management in a changing climate. In addition to collecting data on these assets, the City plans to assess the structuring of water management, roads and other assets to develop an inventory of critical assets for a potential asset management plan.
The 

Municipality

 of La Présentation will consolidate the dataset of the 

municipality

's aqueduct, wastewater and storm sewer systems into a database allowing the generation of a system map and components. A GPS survey will be carried out for the posts or valves of the service entrances as well as for the wastewater and storm sewer manholes. The 

municipality

 also plans assess hydraulic modeling of the aqueduct 

network

, the validation of the model, the necessary simulations to identify the source of operating problems in terms of pressure and flow as well as identify the actions required to ensure an adequate level of service to the population.
The 

Municipality

 of Sainte-Marcelline-de-Kildare, the 

Municipality

 of Sainte-Marie-Salomé, the 

Municipality

 of Saint-Félix-de-Valois, the City of Victoriaville and the 

Municipality

 of Saint-Barthélemy will conduct an integrity check of the main assets in order to help 

municipal

decision-makers optimize the management of public infrastructures. This project consists of consolidating and developing a global portrait of assets through an integrated presentation tool (dashboard) and an interactive map, as well as implementing an asset tracking tool.
"Our municipalities provide direct and essential services to Quebecers every day. This is why we continue to support them with programs that deliver tangible benefits to our communities. Since the beginning of the pandemic, we have been working to meet their needs and we will continue to do what it takes to give them the necessary tools to manage their municipal infrastructure and assets. Our Quebec municipalities, large and small, will always be able to count on us." The Honorable Pablo Rodriguez, Minister of Canadian Heritage and Québec Lieutenant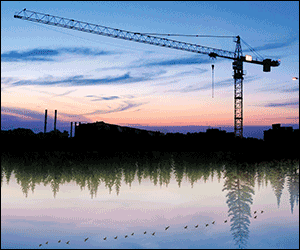 Further information on the 15 projects can be found in the backgrounder.