The Government of Yukon has agreed that it will continue to own and operate the new Dawson wastewater treatment plant, despite the intentions to pass these responsibilities down to the city at the time of construction.
"The Yukon government has and will continue to work closely with the City of Dawson to provide the municipality with sound wastewater infrastructure to meet the community's long-term needs," Community Services Minister Currie Dixon said.
"We recognize the city's concerns about its ability to fund and operate the wastewater treatment plant at this time. We have taken this step today in order to address their concerns and to support the plant's ongoing operations."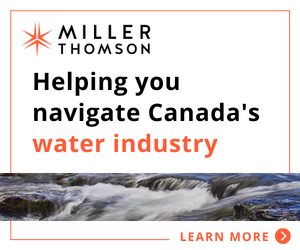 Construction of the plant began in 2009, but legal issues delayed its completion. When the facility began operations in the fall of 2012, the intention was that the lead contractor in this P3 arrangement would pass over the responsibilities to the city; however, further complication in meeting water quality standards and various terms of the contract triggered a two-year warranty period. 
While the Government of Yukon continues to manage the oversight of the contract with the lead operator, an operating plan is underway to ensure that a qualified operator is in place after February 2017.
The Dawson City plant serves a winter population of approximately 1,500 residents and a summer population of approximately 4,000 residents.