The Great Lakes and St. Lawrence Cities Initiative, representing mayors across the Great Lakes basin, sent letters to the governors and premiers of the Great Lakes and St. Lawrence basin strongly urging them to reject the application from the City of Waukesha, Wisconsin to divert water out of the Great Lakes basin.
The city of Waukesha has applied to divert up to an annual average of  approximately 38,000 cubic metres of water per day to serve the area's water supply from Lake Michigan, to then be discharged into the Root River. On January 7, 2016, the Wisconsin Department of Natural Resources recommended the approval of the application to the Regional Body and Compact Council created under the Compact.
The Cities Initiative's resolution outlining the reasons behind its opposition to the diversion application, argues that the water transfer application failed to meet the requirements of the Compact on the basis that: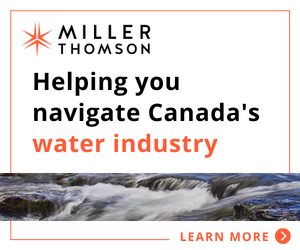 Reasonable alternatives for water supply, including water conservation measures and/or groundwater exist; and
The water that would be returned as discharge into the Root River (that flows back into Lake Michigan) would pollute the river by stirring up sediments and through additional volumes of wastewater.
Mayor John Dickert of Racine said, "We have serious concerns about what pharmaceuticals, phosphorus, microbeads, and other contaminants in the wastewater will do to an already contaminated river, especially during low flow periods in the summer. Approval of this application would open the door to every community in a straddling county throughout the eight Great Lakes states and the provinces of Ontario and Quebec in Canada."
"The thermal component and other contaminants not removed by the treatment plant, would have an adverse effect on the Root River, especially during low flow. As we have known for a long time, dilution does not solve pollution," added David Ullrich, executive director of the Cities Initiative.
Dan Duchniak, the general manager of the Waukesha water utility testified at the hearing on February 9th that Waukesha's wells could not provide enough water for Waukesha, even for the hypothetically smaller service area. His testimony noted that the flaws in the claimed alternatives include the fact that Waukesha's actual well capacities are less than the claim assumes. The alternative also fails to consider that the proposed reverse osmosis treatment of groundwater wastes 10 per cent to 20 per cent of the water supply, requiring greater aquifer pumping and causing significant harm to the environment from further drawdowns and from wastewater discharge impacts.  He said that the alternative also fails to meet radium regulations under all water system operating conditions, thereby failing to meet the requirement of the radium court order.
The application is the first test of an exception clause that allows communities in counties that straddle the boundaries of the basin to have access to Great Lakes water.