In a November 2nd report to Council, York Region provided a status update of some of its priority infrastructure projects, including $2.4 billion in water and wastewater projects over next 10 years.
"Although planning the Region's infrastructure has many complexities, our goal is simple," said York Region chairman and CEO Wayne Emmerson. "As our communities continue to grow, the water and wastewater system must be able to accommodate the increasing population."
With more than 140 projects underway, the 10-year Water and Wastewater Capital Plan focuses on building the main sanitary system, sustaining infrastructure service levels, managing risk, and ensuring reliable service to the current system.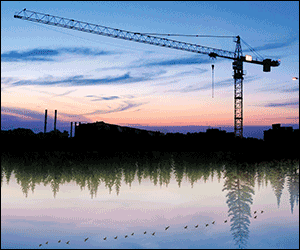 Key projects highlighted include:
Upper York Sewage Solutions: The Upper York Sewage Solution project, once approved, will provide service and support growth in the Towns of Aurora, Newmarket, and East Gwillimbury. Modifications to existing infrastructure will increase sewage service capacity in these areas and alleviate risk of overflow during high-flow events. The project also includes design for a Water Reclamation Centre to treat sewage using innovative purification and water recycling technologies.
Duffin Creek Plant: Before water can be returned to Lake Ontario, it is treated at the top-performing Duffin Creek Plant to ensure compliance with stringent provincial treatment regulations. The plant treats wastewater from residents and businesses in York and Durham Regions. Stage one and two of the upgrades represent a $200 million investment including mechanical, electrical, and process work that is nearing completion.
Humber Sewage Pumping Station: Upgrades to electrical system are complete, allowing for continued growth in the city of Vaughan.
Leslie Street Pumping Station: This station collects wastewater flow from Vaughan, Markham, and Richmond Hill and pumps it to the Duffin Creek Plant for treatment. Upgrades to the pumping station have increased the facility's electrical and standby power and capacity to meet the community's future growth. The facility has achieved Leadership in Energy and Environmental Design (LEED) certification.
"York Region continues to consider the present and future needs of our residents," said City of Vaughan Regional Councillor Mario Ferri, Chair of Environmental Services. "These updates are important as it allows us to identify priority projects while maintaining a high level of environmental and public health protection."
A part of the region's water and wastewater activity is a Phosphorus Reduction Action Plan, which it expects to be completed in early 2018. The study is in response to a provincial mandate to reduce phosphorus output to Lake Ontario and will guide decisions on upgrades to the Duffin Creek Plant. Capital and operating costs will be considered in the study, as well as impact on user rates.
The Regional Municipality of York consists of nine local cities and towns, and provides a variety of programs and services to 1.2 million residents, 51,000 businesses and 600,000 employees. More information about the Region's key service areas is available at york.ca/regionalservices