At the Grand River Watershed-wide Wastewater Optimization Program (GRWWOP) workshop in November 2021, the City of Brantford received Gold Recognition for its wastewater treatment plant. It was the only treatment facility to receive a perfect score.
Achieving the Gold Recognition demonstrates the City's wastewater treatment system is meeting a very high standard for effluent water quality being discharged into the Grand River. Brantford's effluent quality has positively impacted the Grand River as a municipal drinking water source for communities downstream, while also creating a healthier habitat for local aquatic life.
"I was extremely happy and proud when I heard the news," said Kyle James, wastewater treatment operator at the City of Brantford. "We all love what we do and care deeply about the plant, its performance, and take great pride in the quality of effluent we discharge to the Grand River. This is a great achievement and we will continue to strive to meet the same level of performance now and in the future."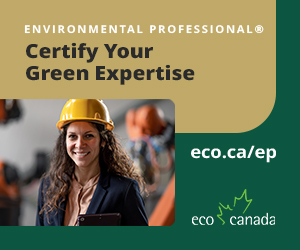 On an annual basis, the GRWWOP reviews the performance of wastewater treatment facilities and awards points based on their defined criteria. If enough points are scored, facilities receive the Gold, Silver, or Bronze Recognition.
All wastewater treatment facilities that discharge into the Grand River are partners of the GRWWOP along with the GRCA and MECP. A goal of the program is for all treatment facilities to achieve regulatory compliance and more stringent voluntary effluent targets for phosphorous and ammonia. Throughout the year, the GRWWOP provides technical support to facilities in need and conducts workshops to improve operational knowledge.
Header Image Credit: Balcer.