This week, World Wildlife-Canada released the Yukon River Watershed Report providing the most up-to-date and comprehensive assessment of the health of the Yukon River watershed. The results of the study show that while the Yukon watershed is assessed as being in good health overall, climate change and habitat loss are significant threats that could increasingly impact the health of this ecosystem if left unchecked.
"This report gives us insight into the quality of the Yukon River and contributes to our mission focused on the protection of the Yukon River watershed," said Edda Mutter, Science Director from the Yukon River Inter-Tribal Watershed Council (YRITWC). WWF-Canada worked with the YRITWC to search for and collect data from local sources for the assessment.  The collaborative approach provided an opportunity for WWF to gain valuable insights into freshwater health in the north and strengthen our relationship with an important stakeholder in the region.
WWF-Canada worked with scientific advisers across the country to develop its monitoring framework, and is creating a national assessment  of the health of Canada's waters. WWF assesses the health of watersheds based on four indicators of health; water flow, water quality, benthic invertebrates (bugs) and fish; and seven threat indicators: pollution, climate change, habitat loss and fragmentation, overuse of water, alteration of water flows and invasive species. Among other things, the report reveals that water quality scores were a concern. For example, uranium levels exceed federal and provincial guidelines more than half the time in five sub-watersheds: Headwaters Yukon, Pelly, Upper Yukon, Stewart and Central Yukon. Frequent exceedances were also observed for other parameters, such as aluminum.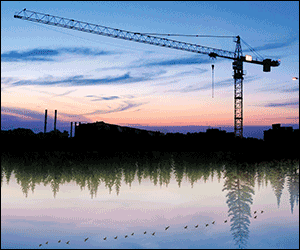 "We hope the results of this report will raise awareness about the state of the Yukon watershed and help strengthen safeguards to protect these waters and the rich diversity of species that depend on them," said David Miller, President and CEO, WWF-Canada. "We know that for humans to thrive, nature must also thrive, and WWF-Canada is committed to building that future."
The Yukon River Watershed report is part of a larger project WWF-C is leading aimed at assessing the health of 25 major watersheds across Canada by 2017.
The Yukon River is 3,185 km long, almost half of which is in Canada and flows through the tundra, glaciers, mountains and wetlands of B.C., Yukon and Alaska before reaching the Bering Sea. The watershed is home to many species, including trumpeter swans, mink, moose and wolverines.