The Town of Greater Napanee has posted Ontario's first new standard road sign to help protect public drinking water sources. It is the first of many more standard signs that will be installed  across the province to raise public awareness about drinking water vulnerability.
"The signs will alert emergency responders to the sections of road where accidental spills could travel quickly to a public drinking water source and contaminate it. Municipal water treatment plant operators can then be notified to swiftly shut off the entry of contaminants," said Keith Taylor, Source Water Protection Project Manager at Quinte Conservation.
"An important part of protecting water supplies is knowing where the most vulnerable areas are around our public water sources. Our actions and activities in these sensitive areas matter and the new road signs will help to create public awareness."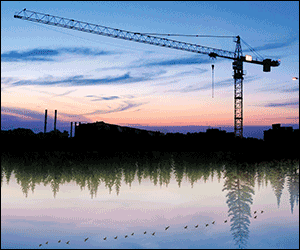 The drinking water protection zones have been identified through the province's Source Water Protection program based on science-based assessments.
About 780 of the road signs will be installed across the province with 24 on municipal roads and nine on provincial highways. The province is responsible for installation on provincial highways; and municipalities for local roads.