The District of Lake Country in British Columbia says it has completed a substantial improvement of its water supply and quality systems. The Wood Lake Water Quality and Supply Improvements Project has brought much needed infrastructure upgrades to the region, and has resulted in the lifting of a boil water notice which had been in place for Oyama Lake since March 2010.
The project's major goal was to provide clean, secure drinking water from Kalamalka Lake to the Wood Lake Water System. The project will affect approximately 2,400 area residents and will make for notable improvements in several areas. Significant gains will be made in conserving water, especially in Oyama Creek, where flow had previously needed to be higher than peak demand, particularly during growing season.  Fire protection for the Oyama area will also be improved. The new Sawmill Road Booster Pump Station will increase pressure and supply from the Kalamalka Lake system; fire flows were previously provided by a combination of pumping and reservoir storage.
Most importantly, though, the project will improve the water quality of the area significantly. The new interconnected system will provide ultraviolet and chlorine disinfected water to the entire Oyama area which, as mentioned before, was under a nearly two-year boil water advisory.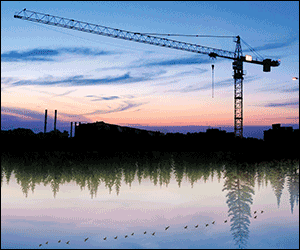 "Water is one of our most precious community resources and an essential factor in good health," said MLA for Kelowna-Lake Country Norm Letnick in a news release. "This new water system provides a secure, reliable source of drinking water for residents in the District of Lake Country."
The $5.5-million project was funded in part by contributions from the federal and provincial governments under the Canada-BC Building Canada Fund. Lake Country Mayor James Baker expressed his gratitude at an opening event. "We really appreciate the funding assistance provided by the senior levels of government which was crucial to moving this project to completion," he said. "This project was the next major step in achieving our vision of providing safe drinking water in a sustainable and affordable manner for our community and environment."