White Rock, B.C., has received nearly $12 million in funding from the governments of Canada and British Columbia to help deliver a $14.2 million arsenic and manganese treatment processes to address water quality in the city. The funding is part of the recently announced $373 million being delivered in British Columbia under the under the Clean Water and Wastewater Fund.
For more than 100 years, water services in White Rock had been owned and operated by private operators. The city acquired the White Rock water utility from a private utility company in October 2015 with an advance payment of $14 million and continues to work with the previous owners on a final purchase price.
In 2010, E.coli was discovered in the city's water. The Fraser Health Authority (FHA) advised the private owners that in order for it to continue operating, the firm would have to implement secondary disinfection by June 30, 2016. The FHA also mandated that if arsenic and manganese levels move above Health Canada's Guidelines for Canadian Drinking Water Quality (GCDWQ), or should the GCDWQ deem manganese a health criteria, a treatment system would have to be operational on or before December 31, 2018.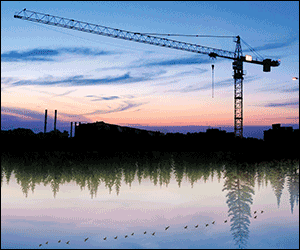 In 2015, after taking over the water utility, the city confirmed that arsenic levels are occasionally higher than Health Canada's maximum allowable level in two out of seven wells. It was also discovered that manganese levels sometimes exceed 0.15 milligrams per litre, which can stain plumbing fixtures, laundry, and may cause an undesirable aesthetics and taste in beverages. For decades the removal of naturally occurring arsenic and manganese had not been addressed.
The city took ownership of the water utility about 17 months ago and immediately outlined steps to communicate water quality issues and plan for arsenic and manganese treatment. The city also began studies, spearheaded by Dr. Saad Jasim, who is overseeing the City's water utility operations, to identify the best technologies to provide a significant reduction of arsenic and manganese. White Rock has also partnered with water quality researchers from RES'EAU-WaterNet, based at the University of British Columbia, to investigate the efficacy of different technologies to provide a successful and sustainable solution to address water quality concerns.
"I am so proud of our Council who took the bold step to move forward and acquire our water utility.  Without taking such a bold step we would not be in a position to initiate the process to improve our water quality by removing arsenic and manganese from our water supply. Thank you to our federal and provincial partners who have made this a reality for our city," said Wayne Baldwin, mayor of White Rock.