WesTech Engineering, Inc. announced that the Board of Directors has appointed Ralph Cutler, PE, MBA, as president. Cutler, who currently serves as WesTech's vice president of Industrial Products and Sales, will take on the new role effective July 1. Rex Plaizier, who has been serving as both chief executive officer and president, will continue in his role as CEO.
"The Board has decided to separate the duties of CEO and president to meet the growing demands of both positions, and to support WesTech's continued growth," said Plaizier. "After a comprehensive search to identify the best choice for president, they selected Ralph, who has been an employee-owner with WesTech for more than 35 years. His broad technical expertise, coupled with in-depth operational knowledge and superior project execution for customers, makes him uniquely qualified to take this position. We are excited to watch him drive the company forward."
Cutler, who holds civil engineering and MBA degrees from the University of Utah, joined WesTech in 1982. He worked to design, manage and implement municipal and industrial water solutions for clients globally. Later, he supervised both industrial sedimentation and filtration groups before rising to the rank of vice president of Industrial Products and Sales.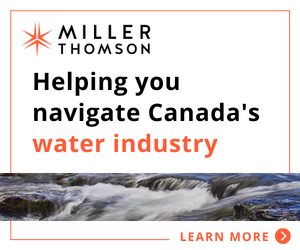 "WesTech continues its strong growth trajectory, achieving 47 per cent growth this fiscal year," Cutler said.  "My goal will be to ensure that operations can continue to support and maintain exceptional customer service and strong relationships with our partners and vendors in this period of strong growth."
WesTech is one of the largest engineering firms for wastewater treatment plants in the world. It is a recognized supplier of wastewater treatment systems to C&M Environmental Technologies, a wholly-owned Canadian company based in Ontario.
WesTech acquired the assets of Siemens Water in 2012.  They engineer some 10,000 wastewater projects annually internationally, the majority of those in mining and energy.