Welcome to the third year of Water's Next!
Water Canada is proud to present our annual publication celebrating Canadian water excellence. In the Business category, New Monaco Enterprise Corporation is setting a precedent for responsible water management in residential developments. The Innovation section includes WatrHub, a software application that can streamline the research process and provide accurate, timely information about different aspects of the water industry to improve information flow. In the People category, we celebrate the success of high-school student Adam Noble, who is working on a solution to remove potentially harmful nanosilver particles from water.
Read all featured profiles here.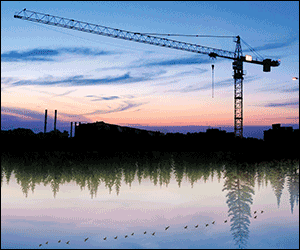 When decided to unveil Water's Next 2013 in March to coincide with Canada Water Week (March 18-24), we were pleased to learn that this year's World Water Day (March 22) theme would be cooperation. When we launched the new Collaboration category, it proved what we already knew–Canadians are born collaborators. The category garnered more nominations than we've received for any category over the past three years! The sheer volume of entries impressed our selection committee. Many members remarked that they found the process of selecting only three per category very difficult–there were just too many great stories to be shared.
At Water Canada, we know that our country has energized leaders, innovative technologies and businesses, quality research, and unique solutions to meet local and global water challenges. Water's Next is merely the tip of the iceberg, but for us, it's a way to help share and celebrate your stories.
Congratulations to the featured nominees for their hard work and commitment to making safe, healthy water resources a priority.
[gridgallery name="WN_cat"]