Waterloo Region is planning the implementation of cogeneration facilities at their current wastewater treatment plants (WWTP) in Galt, Kitchener, and Waterloo.
The cogeneration facilities will use biogas produced at the plants to produce heat and electricity. This heat and electricity will be used on-site to offset the energy requirements of the plants.
Combined, Galt, Kitchener, and Waterloo WWTPs produce approximately 13,000 to 20,000 cubic metres of biogas daily. The proposed additions will intercept gas flow to the boilers and flare, which will be redirected to a generator. The expected output of the generators, once complete, will be approximately 1,400 kilowatts.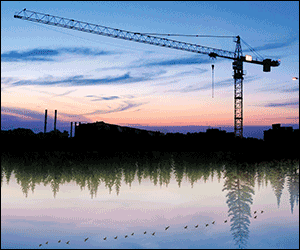 Kitchener already has a membrane cover being added that will regulate the flow rate of the gas. The other two facilities will regulate flow with low-pressure membrane storage.
Electrical usage from the grid is expected to drop by 31 and 33 per cent at Waterloo and Galt, respectively, and 67 per cent at the Kitchener wastewater plant. As all three facilities currently use biogas for heating in winter, each facility will increase its use of natural gas. While the Galt facility expects an increase of about 50 per cent, the other two expect increases in excess of 250 per cent.
The following are public information sessions that will be conducted as part of the planning process:
Oct. 25th from 5:30 to 7:30 p.m. at the Waterloo Region Museum, 10 Huron Rd., Kitchener.
Nov. 1st from 5:30 to 7:30 p.m. at the Region of Waterloo Cambridge offices, room 170, 150 Main St., Cambridge.
Nov. 3rd from 5:30 to 7:30 p.m. at RIM Park, room 104, 2001 University Ave., Waterloo.
For more information about the project proposal or to voice concerns, contact:
Pam Law, P.Eng.
Senior Project Engineer
Region of Waterloo,
Water Services
2234797 V2
[email protected]
519-575-4095