The Redpath Waterfront Festival, an annual summer event that provides on-land and on-water programming with the goal of promoting Toronto's waterfront areas, has announced that it will bring the incrediball installation to the city.
The incrediball art installation will maintain the tradition of using art as a mechanism to engage the public to interact with Lake Ontario, following last summer's rubber duck installation.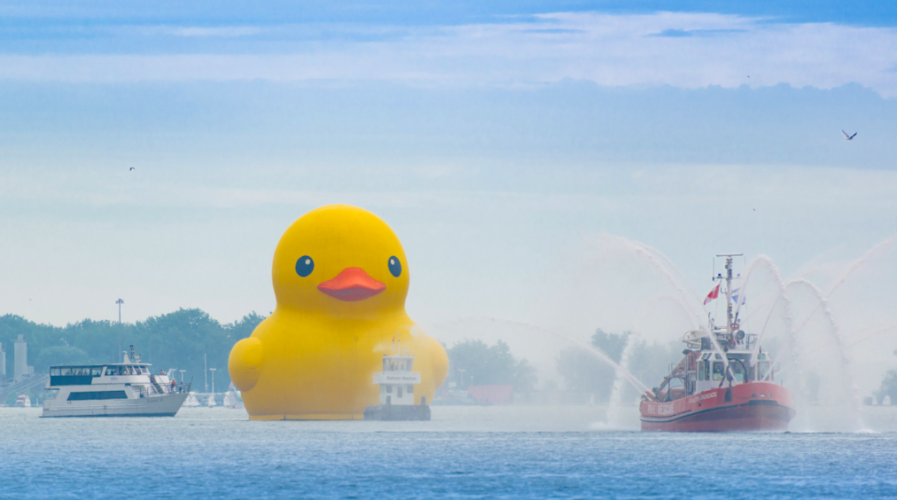 Every three years, the event also includes a fleet of majestic tall ships to Toronto.
Construction of the installation is underway and more details will be released as they become available. HTO Pendulum Wave, presented by Menkes is named after HTO Park, the urban beach where it will be displayed during the festival. The name is also a play on the word H2O, an ode to Toronto's waterfront.
The entire installation will be 22′ tall, 42′ wide and 12′ deep, will weigh approximately 19,000 pounds. Visitors will be able to interact with the installation.
The festival will include other water-themed artistic highlights including Aqua Cirque—an H2O-themed circus show.
The Redpath Waterfront Festival is produced by Water's Edge Festivals & Events (WEFE). WEFE is an Ontario not-for-profit corporation created in 2011 with a mandate to become the driving force behind the continuation of the successful Redpath Waterfront Festival. WEFE works in partnership with Redpath Sugar, PortsToronto, and The Waterfront BIA.