As the first round of NAFTA negotiations wrap-up, there have been no signs that water is on Minister Chrystia Freeland's agenda. Ralph Pentland spoke to Water Canada about what and how we might expect water to come to the table.
Currently a member of the Forum for Leadership on Water (FLOW), Ralph Pentland was the director of the Water Planning and Management branch of Environment Canada from 1978 to 1991. Since then, Pentland has had ongoing involvement in efforts to manage trans-boundary waters. Water Canada asked him how Canada's water might come to the NAFTA trade table.
"During the free trade debates of 1987–88, the Mulroney government tried to separate the water export controversy from free trade more generally by introducing an Act prohibiting water export," said Pentland. He helped the Department of Justice draft said Act, but it was never passed.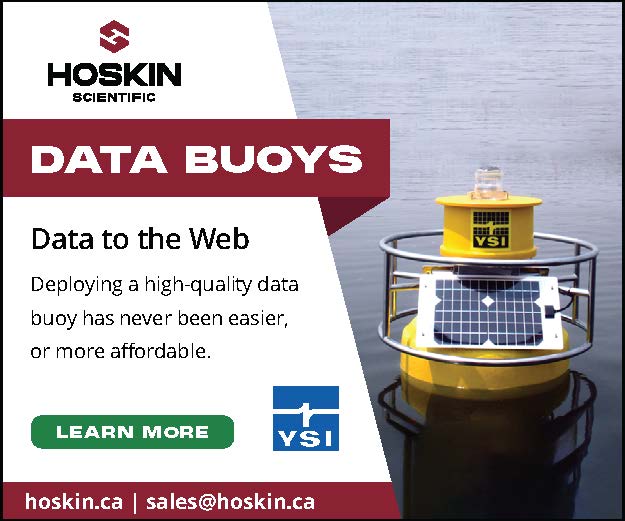 In the first round of NAFTA negotiations, the primary focus was on auto-parts rules, pharmaceuticals, and labour. As negotiations progressed, "officials from all three countries continued to engage a wide range of stakeholders, including representatives of the private sector; industry associations; civil society, including labor groups; legislative representatives; and state/provincial officials," said a statement released by Global Affairs Canada this morning.
Pentland told Water Canada, "NAFTA does prevent restrictions on the exportation of goods (like bottled water.) But, it does not prevent restrictions on the exportation of water in its natural state." In addition, NAFTA does explicitly restrict any actions that could harm the integrity of the environment. "The current federal legislation does not focus on water export per se, but instead prohibits the diversion of water into any stream crossing the border. The primary purpose is to protect the ecological integrity of watersheds, but it incidentally prevents any significant water export." Consequently, NAFTA would not supersede federal law preventing bulk water diversion.
An op-ed published last week, posited that the lack of provisions in NAFTA accords regarding Canada's water resources leave our water open to increased privatization or exploitation. However, in the 2001 government report, Bulk Water Removals, Water Exports and the NAFTA, it's stated that, "the governments of Canada, the United States and Mexico have expressly stated that the NAFTA does not apply to water in its natural state."
"Looking ahead to embryotic NAFTA negotiations, it will be important to avoid one: water in its natural state somehow being redefined as a good; and two: any change that would limit the ability of individual nations from protecting their aquatic environments," said Pentland.
In 2010, Pentland chaired the Canadian Water Issues Council at the University of Toronto, "which proposed model legislation to prevent exports from Canada by banning transfers between major river basins." Thereafter, he worked with government officials to promote legislation that would reflect this type of ban.
There's an urgency behind stronger regulation to prevent large groundwater removals. "In many regions, Canada's waters are already under severe stress, and several of those stresses are escalating quickly with climate change," said Pentland. "Removal of significant amounts of water from natural basins would reduce the resilience of those systems and their capacity to cope with future, unpredictable stresses."
The next round of negotiations is scheduled for September 1–5 in Mexico City.