Victoria, British Columbia is progressing with its McLoughlin Point Wastewater Treatment Plant, Victoria Harbour Crossing, and Marine Outfall project. Three teams have been shortlisted to advance to the next stage of the selection process to design, build, and partly finance the McLoughlin Point Project, which is one of a trio of projects that make up the Capital Regional District's Core Area Wastewater Treatment Program (CAWTP).
Of the eight teams to submit their qualifications to the Core Area Wastewater Treatment Program Commission, three have been asked for proposals: Capital Clear, which includes Dragados Canada and Knappett Projects Inc.; Harbour Resource Partners, which includes AECOM Canada, Graham Infrastructure, and SUEZ North America; and PCL Partnerships, which includes PCL Constructors Westcoast Inc., Veolia Water Solutions, and North America Construction. A preferred proponent is expected to be selected by the spring of 2014.
"The commission is looking forward to receiving full proposals from the shortlisted teams," said CAWTP Commission chair Brenda Eaton. "The McLoughlin Point Wastewater Treatment Plant will be the foundation of the core area wastewater treatment system."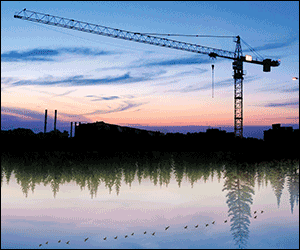 The plant will provide increased treatment for the region's wastewater, and will include heat recovery for the plant and administrative buildings. The project is expected to reduce volume and incidents of untreated water being discharged, and will meet of all British Columbia and Canada's wastewater regulations. It is expected that the plant will account for a full third of the CAWTP's $782.7-million price tag. Funding will be divided between the municipal, provincial, and federal governments: $253.4 million from Ottawa; $248 million from the province; and $281.3 million from the Capital Regional District.