A Vancouver entrepreneur has commercialized a new approach for treating dairy farm manure and sewage sludge and will be recognized with an award from Mitacs, a national, not-for-profit organization that partners companies, government and academia to promote Canadian research and training.
The microwave enhanced advanced oxidation process (MW-AOP) has earned Asha Srinivasan the award and $5,000 from Mitacs, a national, which she will accept today in Toronto. Srinivasan is a postdoctoral fellow at the University of British Columbia (UBC) and one of four co-founders of Vancouver-based Boost Environmental Systems.
The cleantech system, IMPACT, being commercialized by Boost applies microwave heat and oxidants to improve and shorten the overall treatment cycle. Developed in the UBC labs, Boost has secured worldwide exclusive licence for their tech and is moving forward with pilot implementation projects.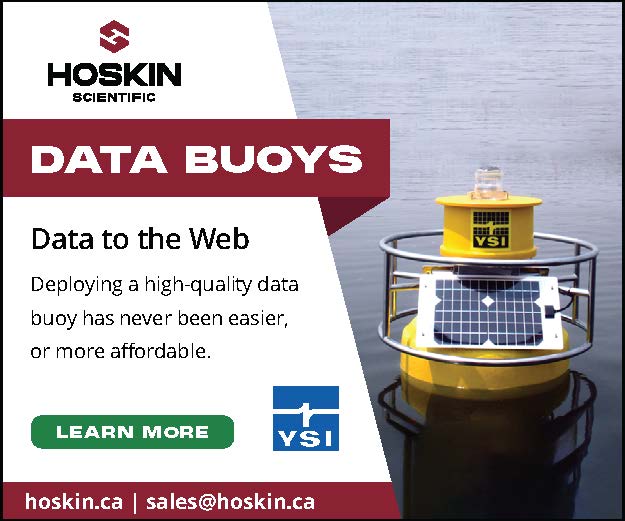 "Not only are we working to keep our water sources clean, we are also providing a sustainable sludge management solution that will reduce the carbon footprint of wastewater treatment plants and give dairy farmers a viable way to manage land application of manure without contaminating local water supplies," Srinivasan said.
Dairy farms of all sizes can use IMPACT to remove excess nutrients from manure before it's applied to crops, alleviating the potential for surface and ground water contamination. The municipal wastewater facilities can add IMPACT as an extra step to conventional systems that reduces the amount of sludge that needs to be processed and achieves more efficient bioenergy production without the need for costly infrastructure changes.
"The management of wastewater streams is a huge environmental problem and there is an immediate need for a solution in both sectors," said Srinivasan. "Successful commercialization of IMPACT will put Canada at the forefront of environmentally sustainable, carbon neutral waste management solutions."
The initial treatment process of the prototype IMPACT technology operated at 2,450 MHz, which posed a challenge as this was outside the range of the conventional industrial scale technologies that typically operate at 915 MHz.
"The breakthrough 'aha' moment came when a continuous-flow pilot-scale 915 MHz microwave system, designed by the UBC research team, suitable for operating at temperatures up to 130˚C, was successfully tested," said Srinivasan.
Once the team optimized the energy required to run their cleantech, "It positioned us to understand and overcome issues associated with scale-up of the continuous flow 915 MHz microwave system," said Srinivasan. "[And to] demonstrate the commercialization potential of the MW-AOP technology to potential investors, and make it easier for us to secure investor funding for its further development and commercialization."
Boost is currently teaming up with UBC to move forward with demonstration projects at a wastewater treatment plant in Abbotsford, B.C., and at a 350-cow dairy farm at the UBC Dairy Education Research Centre in Agassiz, B.C. The company is also receiving significant global interest from China, South East Asia, and India, and plans to go to market by 2019.
Srinivasan is one of five winners of the Entrepreneur Award, presented by Mitacs (www.mitacs.ca), who were evaluated according to their ability to demonstrate sound business planning, entrepreneurial spirit, and a commitment to continued excellence in innovation. "Mitacs is building on Canada's strengthened commitment to technology and innovation by continuing to support up-and-coming entrepreneurs, like Asha," said Alejandro Adem, Mitacs CEO and Scientific Director.