Three research papers were recently released that focus on oil transportation in the Great Lakes region.
Commissioned by the Great Lakes Commission (GLC), the papers address key aspects of oil transportation in the Great Lakes-St. Lawrence River region, including the current state of crude oil infrastructure, the economic impact of crude oil transportation, and environmental sensitivity of Great Lakes waters to oil exposure. The papers were commissioned by the GLC through a grant from the C.S. Mott Foundation.
The research, Environmental Sensitivity to Oil Exposure in the Great Lakes Waters: A Multimodal Approach, investigated oil transportation through the 5 Laurentian Great Lakes, as well as the St. Lawrence River to the point where freshwater meets salt water. The results found that the most affected areas of the Great Lakes are the lower lakes where most human activity takes place.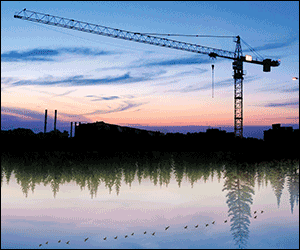 However, the study didn't produce a conclusive risk assessment on the results of any oil spill in the area. Instead, the researchers, Jérôme Marty, University of Waterloo, and Adrian Nicoll, Carleton University, investigated multimodal transport in both the U.S. and Canada to provide a more accurate understanding of where detailed risk assessment would be most beneficial.
"For each oil types and transportation mode, it is possible to localize the areas where there is an overlap between oil transportation and environmental sensitivity," wrote Marty and Nicoll. "Using the mapping approach developed in this report, high sensitivity areas can be identified and selected for probability assessment and further oil trajectory analyses."
Courtesy, CLC, Martin, and Nicoll.
The release of these papers is a continuation of work by the GLC on key issues associated with oil transportation in the Great Lakes-St. Lawrence River region.
"Oil development is booming in the United States and Canada, but this increase has raised many questions about current and upcoming risks and opportunities associated with oil transportation to and through the Great Lakes-St. Lawrence region," said GLC executive director Tim Eder. "These papers are aimed at answering some of those risk-related questions so we can appropriately support economic development while protecting the health of our waters."
The researchers who authored these papers will be speaking at an upcoming symposium on June 8 and 9, 2017 in Cleveland, Ohio. The symposium entitled "Crude Move: Oil Transportation Infrastructure, Economics, Risks, Hazards and Lessons Learned" will highlight this research and various other topics related to crude oil transportation in the region and will be hosted by the GLC, the Great Lakes Sea Grant Network, Sea Grant state programs from the Gulf of Mexico, the Gulf of Mexico Research Initiative, and the International Joint Commission. The symposium is open to the public via webinar, and is presented in part with funding from the Joyce Foundation.
The research papers are available on GLC's website.