The Governments of Canada and Quebec have announced financial support for improvements to the wastewater system in the Chaudière-Appalaches region that will help ensure public health and protect the province's waterways.
François-Philippe Champagne, Minister of Infrastructure and Communities, and Paul Busque, Member of the National Assembly for Beauce‑Sud, announced an investment of nearly $157,000 under the Clean Water and Wastewater Fund for the sanitary sewer system extension on Route 271 and Avenue des Entreprises in Sainte-Clotilde-de-Beauce.
"We are committed to investing in local infrastructure that ensures Canadians have access to modern, reliable water and wastewater services that meet their needs," said Champagne "The Sainte-Clotilde-de-Beauce project is one of many we are supporting in the Chaudière-Appalaches region to help protect the environment and keep our communities healthy."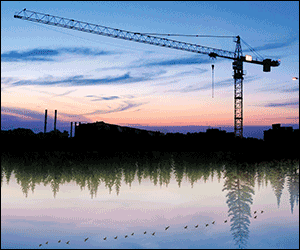 The Government of Canada is investing $94,500 in this project and the Government of Quebec is providing $62,370. The Municipality will provide the remainder of the funding to bring the total government and municipal investment to $189,000.
"On behalf of myself and other Saint-Clotilde-de-Beauce officials, I'd like to thank the governments of Canada and Quebec for providing this funding, which will allow us to carry out a project we have been wanting to do for a number of years," said Gérald Grenier, Mayor of Sainte-Clotilde-de-Beauce. "This support will extend our sewer network to serve more people while respecting the environmental standards that are always a big concern for elected officials."