U.S. Consul General Juan Alsace is retiring after 32 years of service to the country. Juan and his wife Nancy will start the next chapter of their lives in Milwaukee where he plans to continue supporting efforts to protect the Great Lakes.
On July 9th, Alsace hosted a reception with members of the Great Lakes Working Groups that were conveyed through his efforts to say thanks, farewell, and stay in touch. In his remarks, Alsace also acknowledged the Water's Next award that he was recently awarded at the 2018 Canadian Water Summit in the People – Government category.
When Alsace accepted a three-year tenure with the Consulate in Toronto in 2015, he decided to elevate Great Lakes prosperity to a priority issue. Having grown up in Buffalo, New York and attended high school in Niagara Falls, Ontario, Alsace had developed a personal understanding of how U.S.-Canada cross-border collaboration is crucial for jobs, trade, and investment, and how these elements were tied to the health of the Great Lakes.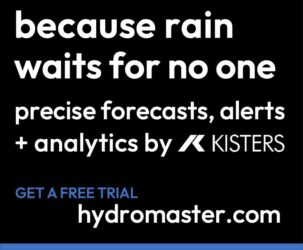 His personal commitment eventually resulted in the formation of four working groups, each addressing a different Great Lakes issue: chloride contamination, harmful algae blooms, challenges facing Great Lakes fisheries, and boosting regional economic development via recreational activity.
In an interview with Water Canada about the Water's next award, Alsace said, "As is well known to many people by now, water and the Great Lakes are near and dear to me," said Alsace. "When I came to Toronto, I decided to make water and protecting the Great Lakes a priority for myself and the Consulate. It is also a personal interest and passion for me. I now proudly wear the title of 'water nerd' bestowed on me by my colleagues."
Demonstrating innovation in their use of public-private partnerships, the USCGT convened dozens of stakeholders from both sides of the border, who have achieved many milestones together. These milestones include raising awareness via social and news media of the harmful effects from overusing road salt; harnessing funds and expertise to launch a mobile app featuring an interactive map of Lake Ontario, its local history, and environmental challenges; hosting a regional challenge focused on phosphorus through the 2018 global Fishackathon competition; and organizing a listening tour around the western basin of Lake Ontario to hear from community stakeholders about the negative impacts of harmful algae blooms (HABs) in the region. Much of this work is ongoing.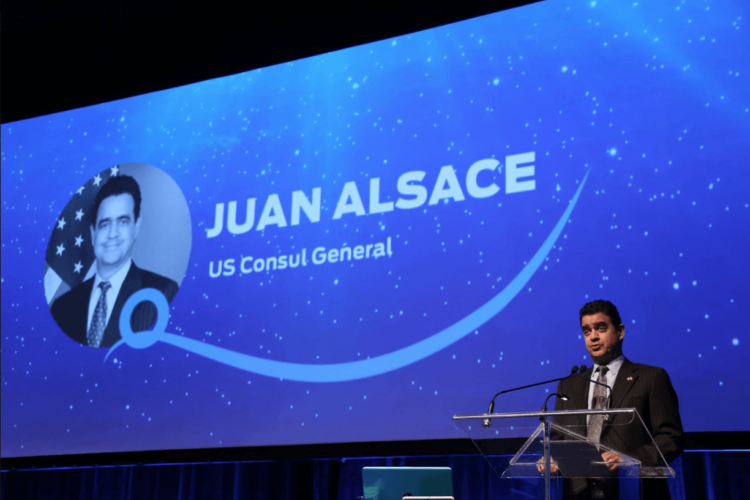 "There have been many collaborators over the past few years," he said, "However, there have been a few organizations in particular who have chaired the working groups through their initiatives: the Canadian Water Network, Flow Canada, Gowling WLG, the Lake Simcoe Region Conservation Authority, Smart About Salt, Swim Drink Fish Canada, the State University of New York at Buffalo, Water Canada, and World Wildlife Fund-Canada."
Although Alsace's term in the Toronto office is coming to a close, the working group efforts carry on, and he said that he will remain engaged in these and other Great Lakes activities. "The Great Lakes have contributed to, and continue to play, a critical role in the economic well-being of our two nations through the transport of goods, fisheries, and tourism," he said. "The lakes are job creators, so keeping the waters clean and healthy makes economic sense, as well."