Joint funding has been announced for 15 community infrastructure projects across the Northwest Territories.
Among the projects funded, upgrades to Tuktoyaktuk's water treatment plant will benefit residents by providing cleaner and more reliable drinking water and ensuring the long-term functioning of the plant.
"The Water Treatment Plant upgrade will provide the Incorporated Hamlet of Tuktoyaktuk with the proper equipment to ensure that we continue to provide our residents with clean, safe drinking water and meet the national drinking water standards," said Erwin Elias, mayor of Tuktoyaktuk.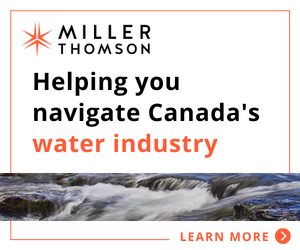 The Government of Canada is investing over $16.6 million in the 15 community infrastructure projects through the Community, Culture and Recreation Infrastructure Stream (CCRIS) and the Green Infrastructure Stream (GIS) of the Investing in Canada Infrastructure Program. Northwest Territories' communities and Indigenous recipients are providing over $8.7 million towards these projects.
"Northern communities are an integral part of our country, and they have been impacted by COVID-19 in unprecedented ways," said Michael McLeod, member of parliament for the Northwest Territories. "Investments in community and recreation infrastructure projects, like the ones announced today, are essential to the health and well-being of Canadians. Through the Investing in Canada Plan, the Government of Canada invests in thousands of infrastructure projects in all areas of the country, creating jobs and strengthening communities at a time when it is needed most."