Three new projects, in partnership with coastal Indigenous Nations, will target marine debris along B.C.'s shoreline.
The Clean Coast, Clean Waters (CCCW) initiative will be distribute $3.6 million to three organizations: Misty Isles Economic Development Society; Spirit of the West Adventures; and the Campbell River Association of Tour Operators. These new projects will clean up more than an additional 1,000 kilometres of shorelines and create 240 jobs, which include 163 jobs for youth.
"The Clean Coast, Clean Waters initiative has shown what can be accomplished when First Nations, local communities, and businesses work together," said George Heyman, minister of environment and climate change strategy. "Creating jobs to remove marine debris and waste from our shoreline is a win-win situation that protects our environment and builds a cleaner, more circular economy for all British Columbians."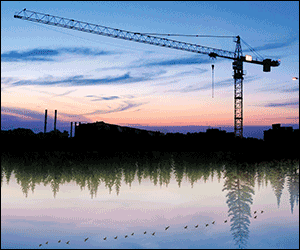 This announcement increases the number of projects under the CCCW initiative to nine with a total investment of nearly $18 million. The CCCW initiative is an important part of the CleanBC Plastics Action Plan and its goal to address plastic pollution.
"The Clean Coast, Clean Waters initiative has removed more than 550 tonnes of fishing gear, plastics and polystyrene foam from B.C.'s beaches," said Kelly Greene, parliamentary secretary for environment. "It has also created employment for hundreds of people, including youth whose job prospects were particularly hit hard by the COVID-19 pandemic. I look forward to seeing what these three organizations will accomplish with this funding."
This initiative is also part of B.C.'s $10-billion COVID-19 response, which includes StrongerBC: BC's Economic Recovery Plan that protects people's health and livelihoods, while supporting businesses and communities.