United States Environmental Protection Agency (EPA) administrator Lisa P. Jackson and Canada's minister of the environment Peter Kent signed the newly amended Great Lakes Water Quality Agreement (full text) at a formal ceremony in Washington, D.C. on Friday.
First signed in 1972 and last amended in 1987, the Great Lakes Water Quality Agreement calls for binational cooperation to protect the world's largest surface freshwater system and the health of the surrounding communities.
The revised agreement aims to facilitate United States and Canadian action on threats to Great Lakes water quality and includes measures to anticipate and prevent ecological harm. New provisions address aquatic invasive species, habitat degradation, and the effects of climate change, and support continued work on existing threats to people's health and the environment in the Great Lakes Basin such as harmful algae, toxic chemicals, and discharges from vessels.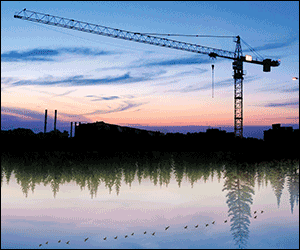 The overall purpose of the agreement is "to restore and maintain the chemical, physical, and biological integrity of the waters" of the Great Lakes and the portion of the St. Lawrence River that includes the Canada-United States border. Both governments sought input from stakeholders before and throughout the negotiations to amend the agreement. Additionally, the amended Agreement expands opportunities for public participation on Great Lakes issues.
While several groups expressed support for the agreement, some are warning that the agreement is only as good as its results.
"As strong as the relationship and framework are, more emphasis is needed on action and results," said Great Lakes and St. Lawrence Cities Initiative executive director David Ullrich. "The cities plan to work hand in hand with all partners to make a sustainable Great Lakes and St. Lawrence a reality."
Great Lakes United's John Jackson called on both governments to ensure effective implementation. "While we praise today the signing of this new Agreement, this is only the first step. No matter what the words on the page say, this Agreement will only be effective if the U.S. and Canadian governments act to implement it," he said. Other groups are less impressed. The Canadian Environmental Law Association, expressed concern that the agreement is "aspirational and administrative."
"Important components of previous agreements that have become the trademark of the GLWQA have been lost," says a CELA release. "CELA questions whether adequate science capacity remains in Canada after recent layoffs of federal scientists and the loss of the Experimental Lakes Programs which were responsible for many of the past solutions found for Canadian fresh waters," added Rick Lindgren, CELA Counsel.