Agricultural producers in Ontario will soon have more opportunities to establish ALUS conservation projects on their farms, thanks to a $695,900 grant from the Ontario Trillium Foundation (OTF).
Ontario Nature's executive director Caroline Schultz and ALUS Canada's CEO Bryan Gilvesy announced the grant on Tuesday.
"We are so pleased that OTF has reaffirmed their commitment to ALUS as an excellent way to protect and restore ecosystems on agricultural land in Ontario," said Gilvesy, speaking at a restored wetland on a farm in Lambton County.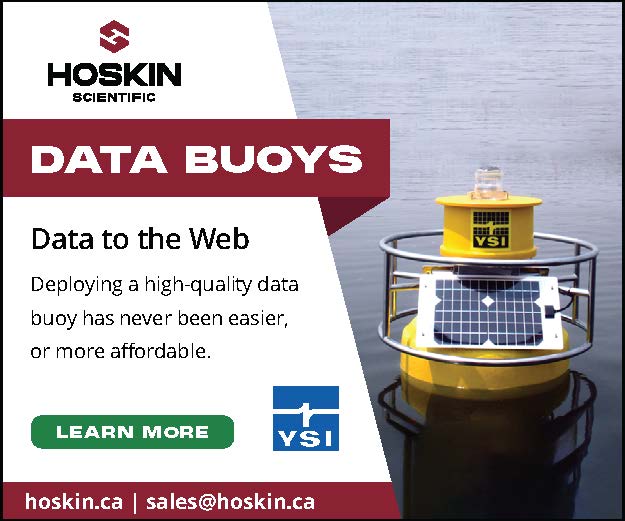 The OTF funds will help establish five new ALUS communities in Ontario: ALUS Lambton, Peterborough, Middlesex, Niagara, and Chatham-Kent, involving 750 participants and nearly one thousand hectares. The grant will also help transform three existing pilot communities—ALUS Elgin, Grey Bruce and Ontario East—into permanent ALUS programs.
"I am pleased that Ontario Trillium Foundation has chosen to support this very important project in the heart of Lambton County," said Monte McNaughton, MPP for Lambton-Kent-Middlesex. "The planning and management partnership of Ontario Nature and ALUS Canada, combined with the local operational expertise of Ontario NativeScape, will together make possible the success of this project, part of a broader design to restore and safeguard Ontario's native ecosystem."
Ontario Nature's Executive Director Caroline Schultz (left), ALUS Canada's CEO Bryan Gilvesy (centre), and MPP Monte McNaughton's representative John Fraser (right) announce a $695,900 grant from the Ontario Trillium Foundation to support ALUS' agro-environmental work in Ontario.
"Ontario Nature is dedicated to helping ALUS Canada grow the program in Ontario," said Schultz. "Through its incentives, ALUS is an incredible model to support the leadership role farmers play stewarding their land for the greater good."
This is the not the first time OTF has supported ALUS in Ontario. In 2012, OTF provided more than $400,000 to assist ALUS in establishing these three communities in Ontario, and in 2016, OTF provided more than $300,000 to ALUS Norfolk.
ALUS is expanding rapidly in Ontario, but also in other Canadian provinces. At the end of August, ALUS received a $500,000 gift from Alberta philanthropist David Bissett. In total, it is already stewarding more than 7,000 hectares, an area the size of 45,000 hockey rinks, dispersed among 21 ALUS communities in Saskatchewan, Manitoba, Ontario, Quebec and PEI. By 2025, ALUS aims to reach 60,000 hectares in 75 communities across Canada.