Nova Scotia Supreme Court is hearing arguments regarding the installation of a five-story tidal turbine in Minas Passage, an inlet of the Bay of Fundy in Nova Scotia.
According to a CBC News article, the Bay of Fundy Inshore Fishermen's Association is challenging the project's approval based on a lack of relevant data on the environmental impact of the turbine's installation. The association believes that the installation of the turbine will have a detrimental effect on the commercial fishing industry in the region.
The Nova Scotia Department of Environment and the federal Department of Fisheries and Oceans approved the project in 2016, with the turbine installed in November. The turbine, owned by Cape Sharp Tidal Ventures and monitored by Fundy Ocean Research Centre for Energy (FORCE), is a test program that looks at new ways to create clean, renewable energy for Nova Scotia, helping the province reduce its reliance on fossil fuels.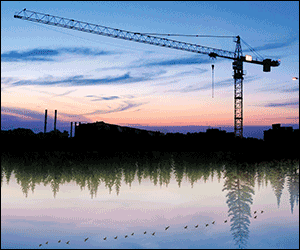 The Bay of Fundy has been identified as one of the best sites in North America for tidal bore power generation. According to the FORCE site, "More recent research by Dr. Richard Karsten at Acadia University suggests there is more than 7,000 megawatts of potential in the Minas Passage, 2,500 megawatts of which can be extracted without significant effect on peak tide height."