Swim Drink Fish Canada has launched a third version of its beach and water quality app, Swim Guide 3.3, and continues to work towards open data on water quality across the country.
To date nearly 2 million users have accessed the Swim Guide, a free app that helps people find great places to swim and keeps them informed of the latest water quality monitoring results, so they can avoid swimming in contaminated water. The new version of the apps, Swim Guide 3.3 Android and Swim Guide 3.3 iOS, are available in English, French, and Spanish.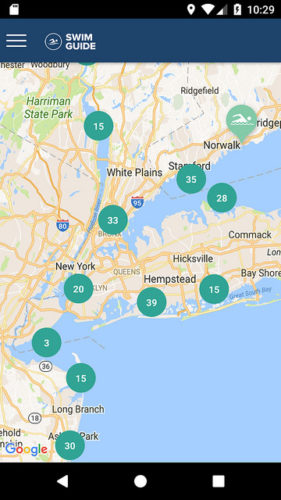 "Since launching Swim Guide in 2011 our goal has been to make water quality information simple to access and easy to understand, for as many people as possible," said Mark Mattson, president at Swim Drink Fish Canada. "In addition to improving the search, design, and data presentation with this latest version of the Android app, we are incredibly proud to be able to provide this service in multiple language."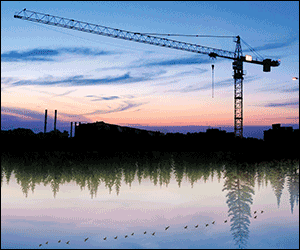 In May 2017 Swim Guide received a grant from the Canadian Internet Registration Authority (CIRA) to develop the first ever Open Data Standard for Recreational Water Quality. The standard was released to the public for comments in December 2017. An open data standard will increase data exchange, improve public awareness of water quality, and aid researchers trying to protect recreational waters. The initiative will reduce the number of people getting sick from contact with polluted water and increase the number of environmental protection plans for communities affected by pollution. The comment period is open until March 1st, and the first version of the standard will be released ahead of the 2018 swim season.
"Through CIRA's Community Investment Program, we are proud to support Canadian organizations as they use technology and innovation to enhance what they do," said David Fowler, vice president marketing and communications, CIRA. "It's exciting to see this project by Swim Drink Fish Canada move forward, which will arm Canadians with the information they need to enjoy recreational waterways this summer and beyond."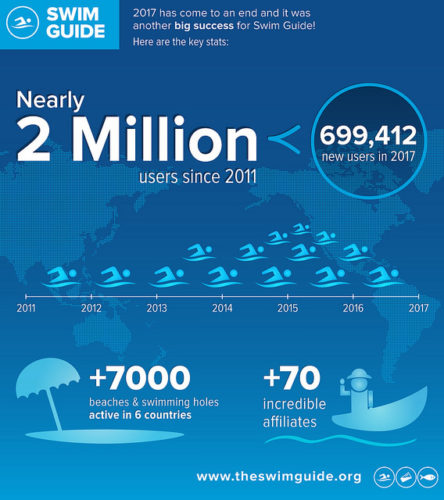 New research from the US estimates 90 million recreational water illnesses are contracted annually, making it pertinent that the public be better informed about contamination at the beaches where they swim. Swim Guide's international beach data collection and technology development projects ensure that information about recreational water quality is easy to find and easy to understand.
Last year, Swim Guide had 700,000 unique Swim Guide users, a 67 per cent increase over 2016, and Canadians made up 63 per cent of total Swim Guide users in 2017.Swim Guide is the most comprehensive beach water quality service in world.