Slate Falls First Nation now have reliable access to safe, clean drinking water after ending long-term drinking water advisories that have been in effect since 2004. Eleven long-term drinking water advisories were lifted by the community on February 5th, 2018, after final testing was completed earlier this year.
Minister of Indigenous Services, Jane Philpott, congratulated Slate Falls First Nation on the successful completion of a new water treatment plant and the ending of the drinking water. Minister Philpott commended residents for their perseverance and applauded the leadership of Chief Lorraine Crane.
"Today is a big day to make changes to our lifestyle and we are very excited to finally be able to drink water right from the tap," said Chief Lorraine Crane. "The community is looking forward to not having to purchase water or boil the water, and after almost 14 years of the BWA, it will be a positive adjustment and a change to our lifestyle."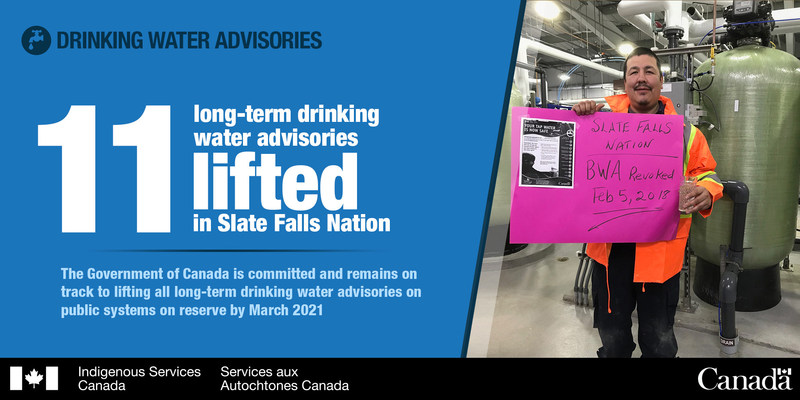 Indigenous Services Canada invested more than $11.6 million for the new water treatment plant that will provide drinking water to all residents, the Bimaychikamah Elementary School. and other community buildings including the health centre, nurses' residence, and the First Nation's Administration Building. The water investments also enhance the community's fire protection capacity through the installation of additional fire hydrants and pumps.
"Today I offer my congratulations to Chief Crane and the entire community of Slate Falls Nation," said Minister Philpott. "Since 2004, long-term drinking water advisories have limited residents' access to safe, clean drinking water, and I am absolutely thrilled to see the completion of this new water system and the lifting of eleven long-term advisories."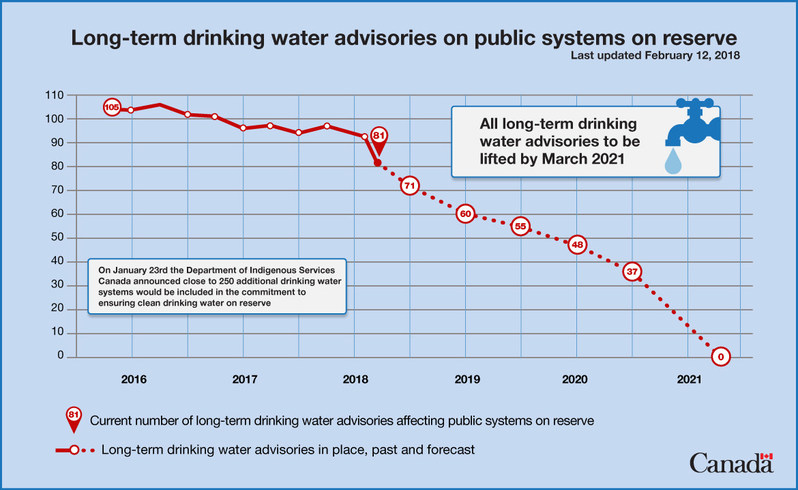 The Government of Canada has reiterated its commitment to ending all long-term drinking water advisories on public water systems on reserve by March 2021. Indigenous Services Canada is working with First Nation communities to improve water and wastewater infrastructure and ensure proper operation and maintenance. The government is taking steps to end long-term advisories and prevent short-term advisories from becoming long term.