The governments of Canada and New Brunswick have committed funding to an improved wastewater system in the Town of Shippagan.

Serge Cormier, Member of Parliament for Acadie–Bathurst; Wilfred Roussel, Minister of Agriculture, Mines and Rural Affairs; and Anita Savoie Robichaud, Mayor of the Town of Shippagan, announced close to $340,000 in joint funding for a new wastewater infrastructure project in Shippagan.
"Investing in wastewater treatment infrastructure is essential to maintaining a healthy environment and improving Canadians' quality of life," said Cormier.

With the support of this investment, Shippagan will construct a sanitary sewer on Tom Street to improve wastewater management. The new sewer pipe will help ensure that area waterways remain clean and that public health is upheld.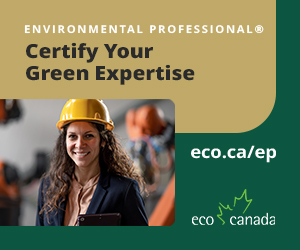 "Your government cares about the health of all New Brunswickers. This investment will ensure the construction of critical infrastructure that will have a lasting and positive impact on the quality of life of the residents of this municipality," said Roussel.
This investment is part of an agreement between Canada and New Brunswick for the Clean Water and Wastewater Fund.
The Government of Canada is providing up to $169,742 and the Government of New Brunswick is contributing $84,871 for the construction of a sanitary system in Shipaggan. The town will also provide $84,871, bringing the total federal-provincial-municipal investment to $339,484.