Ontario's global water leadership summit played host to the launch of The Artemis Project's 2011 honoured companies for most innovative water technologies.
Seven Canadian companies received recognition, including Aqua-Pure Ventures (Calgary), ENBALA Power Networks Ltd. (Toronto), Evandtec Inc. (Toronto), Ostara Nutrient Recovery Technologies Inc. (Vancouver), Purifics ES Inc. (London, ON), and UV Pure Technologies Inc. (Toronto).
The 2011 competition brought together leading experts in the water industry to evaluate the nominated solution, its value in application, and the companies' core team. The judges for 2011 include: Bill Wescott, Veolia Water; Steven Kloos, GE Water & Process Technologies; Peter Williams, IBM Green Innovations; Chris Morrison, Nalco; Peleg Chevion, Syngenta; Paul Gagliardo, American Water; Andrew Salveson, Carollo Engineers; Jean Debroux, Kennedy Jenks; Paul O'Callaghan, O2 Environmental; John Simpson, GSA and Rengarajan Ramesh, Wasserstein & Co.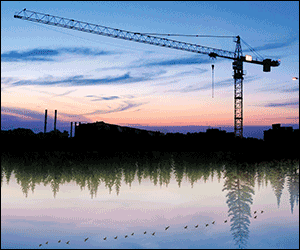 Eligible companies must have completed product development and have annual revenues of less than US$25 million.