Ontario will host the new global centre for Anaergia Inc., a company that uses technology to produce biogas and natural gas energy from wastewater and organic waste.
The province investing over $16 million toward the centre and the company's manufacturing and assembly facilities—a project calculated to cost over $70 million and establish over 200 jobs.
Anaergia's chairman and CEO is Canadian "water idol" Andrew Benedek, founder ZENON Environmental Inc., now owned by GE Water and Process Technologies.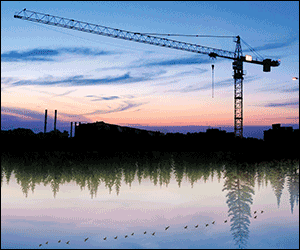 "Ontario's competitive location advantages and the combination of its environmental policies, its support for the development of technologies for alternative energy and water, and its people base, were key factors in our decision to establish our global centre here," he said in a release from the province's Ministry of Economic Development and Trade this afternoon. "We are very pleased that the province is backing its policies and job growth by making this important investment in Anaergia."
The Anaergia group of companies includes the UTS biogas companies, has offices in Europe and the United States, and its technologies have been used in about 1,600 plants.
Andrew Benedek is part of the Water Innovation Titans panel at Ontario's Global Water Leadership Summit, taking place this week in Toronto.