The Saskatchewan Water Corporation's (SaskWater) 2018-19 annual report highlights a year of financial successes and demonstrates how the utility aligns with the government's vision for a strong and growing Saskatchewan, according to SaskWater.
"This year again, SaskWater has delivered innovative and effective water and wastewater solutions to its customers, grown its business, and invested in Saskatchewan's health and prosperity," said Bronwyn Eyre, the minister responsible for the water utility. "SaskWater provides unmatched quality and expertise as it delivers its services in the province."
In 2018-19, major projects and infrastructure upgrades were a priority for the water utility to ensure the sustainability and safety of its water and wastewater systems. The construction of a new water treatment plant in Melville is nearing completion, and commissioning is expected by 2020. In addition, the utility made a significant investment to refurbish its pipelines and canals that serve areas east of Saskatoon.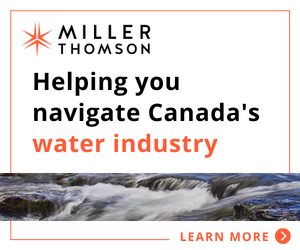 This fiscal year also put the water utility on excellent footing for ongoing success, according to SaskWater, as three projects were approved for funding through the New Building Canada Plan. The cost-sharing program will provide provincial and federal dollars toward an $8.47 million upgrade to Melfort's regional water treatment plant, a $3.15 million sewage lagoon expansion in Pierceland, and the construction of a $12.2 million regional potable water supply system east of Lloydminster.
In this fiscal year, SaskWater also:
Delivered 47.7 billion litres of potable and non-potable water.
Project-managed 32 initiatives, 14 of which are grant-funded, in northern Saskatchewan on behalf of the Ministry of Government Relations and the Northern Municipal Trust Account.
Invested $24.4 million into the Saskatchewan economy for capital projects, including new construction and expansion, infrastructure refurbishment, and asset management programs.
Paid a dividend of $3.7 million to the province.
A copy of SaskWater's 2018-19 annual report is available here.