The Water Security Agency (WSA) is continuing to enhance and improve water management for the province with a key investment in the Flood Hazard Identification Mapping Program.
"WSA is a key part of our province's plan to support growth and improve the lives of Saskatchewan people," Minister Responsible for WSA Jeremy Cockrill said. "These investments mean we will continue to deliver programs and services that help protect communities at risk of possible flood damage."
As part of WSA's 2023-24 budget, over $2 million is being invested to support flood mapping efforts throughout the province of Saskatchewan.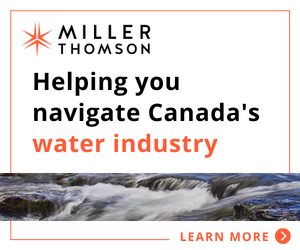 WSA continues to focus on improving programs and services to better serve the citizens of Saskatchewan.
"We know that every dollar invested in flood prevention saves up to twenty dollars in flood damages," Cockrill said. "This program will benefit communities in the north and south of our province, both urban and rural, and ultimately lead to savings for people and communities in Saskatchewan."
WSA will be working with communities that have been identified as being at risk for possible flood damage. The program will carry out mapping and other technical work to identify where risks are, which will lead to a better understanding of the mitigation and protection work required to keep people and communities safe.
This year's investment will build on the work already completed elsewhere in the province and carry on mapping and hazard identification for additional communities including:
Moose Jaw
Saskatoon
Regina
Weyburn
Tisdale
Melfort
WSA supports the province in securing water for the future and long-term needs of the citizens of Saskatchewan by improving its ability to cope, adapt, innovate and thrive, increasing our resilience.