Rural communities across southern Manitoba are preparing to break ground on new wastewater treatment facilities and upgrades to existing wastewater infrastructure.
Under the federal government's Clean Water and Wastewater Fund, Ottawa will contribute fifty per cent of the costs on projects that meet the fund's requirements. Currently, $49 million has been allocated to water infrastructure projects across the province. Manitoba has been allocated $95 million in funding from the federal government's total $2 billion in national funding through the fund.
To date, twenty-three projects have been awarded funding throughout the province.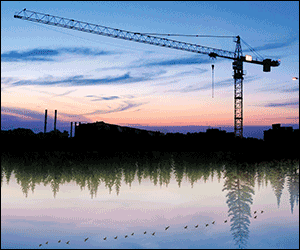 Manitoba's St. Pierre-Jolys, which had to cease new developments in 2012 due to its lagoon reaching capacity. Relief from the development crunch comes in the form of $1.5 million in provincial and municipal spending. Expanding the lagoon will allow the village to expand to 2,000 people from its current tk.
Unfortunately, the application for funds caused problems for the municipality. Due to the rejection of their first application, the cost of upgrading the lagoon rose from $1.3 million to approximately $2.7 million.
The application process has taken tolls on other communities, as well. A joint application between Winkler, Morden, and the Rural Municipality of Stanley for the construction of a new wastewater treatment facility was met with silence, which slowed development on the project and projects in other sectors.
Earlier this summer, Winkler was approved for $1.8 million for initial planning and design of the project. Further development will require funding from future infrastructural programs. The current project will not meet the Clean Water and Wastewater Fund's 2018 completion deadline.
Of the $49 million dollars currently given to water infrastructure development in Manitoba, Winnipeg's $800 million North End Water Treatment Plant has received no federal funding nor has its South End Water Treatment Plant received funding. The latter had previously received $53 million in funding through other federal programs.
From the Winnipeg Free Press story.