B.C.'s Capital Regional District continues to move forward on its wastewater treatment project. It has announced that three teams have been shortlisted for the Residuals Treatment Facility.
The three teams will participate in the next stage of the competitive selection process to design, build, partially finance, operate, and maintain the residuals facility over a 20-year term for the Wastewater Treatment Project.
Residual solids from the McLoughlin Point Wastewater Treatment Plant will be piped to the Residuals Treatment Facility at Hartland Landfill, where they will be treated and turned into Class A biosolids. These biosolids are a high-quality by-product safe for further use.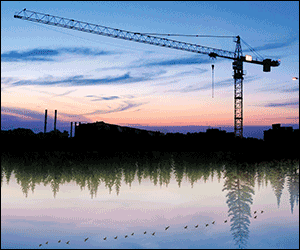 Seven submissions were received in response to the Request for Qualifications (RFQ), which closed on February 9, 2017. Three teams that will proceed to the Request for Proposal stage are:
Harbour Resource Partners
AECOM Capital Inc.
AECOM Canada Ltd
Graham Capital Partners LP
Graham Infrastructure LP
SUEZ Canada Inc.
SUEZ Water Environmental Services Canada LP
Hartland Biosolids Partners
Acciona Agua, S.A..
Acciona Infrastructure Canada Inc.
Axium Intrastructure Inc.
Brookfield Financial Securities LP
Hartland Resource Management Group
Bird Capital Limited Partnership
Bird Design-Build Construction Inc.
Maple Reinders Constructors Ltd.
Maple Reinders PPP Ltd
Synagro Technologies Inc.
Proponents will submit their technical proposals by early fall and the Wastewater Treatment Project Team expects to execute a contract and begin construction in early 2018. The Residuals Treatment Facility will be complete in late 2020.
The Residuals Treatment Facility is being funded by P3 Canada, the Government of British Columbia, and the CRD.
As project construction draws nearer, a community engagement plan will ensure the surrounding communities have advance notice of construction activity and an opportunity to engage with the project team. Broad outreach to stakeholders will include residents, businesses, schools, day cares, recreational groups, transportation providers, tourism groups, and other organizations. Communications tools will include: project information line phone number, email, social media, website, community updates, construction bulletins, traffic media updates, door-to-door advisories where appropriate, and community information meetings.
The Wastewater Treatment Project will provide tertiary treatment for wastewater from the core area municipalities of Victoria, Esquimalt, Saanich, Oak Bay, View Royal, Langford and Colwood, and the Esquimalt and Songhees Nations. The Wastewater Treatment Project, to be completed by the end of 2020, consists of the McLoughlin Point Wastewater Treatment Plant, the Residuals Treatment Facility at Hartland Landfill, and the conveyance system that will carry wastewater from across the core area to the treatment plant, and residual solids to the Residuals Treatment Facility. For more information, visit http://www.crd.bc.ca/project/wastewater-treatment-project.