Faster detection of food-borne illness outbreaks by combining wastewater monitoring and social media technologies is the goal of a new $6.5-million project led by University of Guelph (U of G) food scientist Lawrence Goodridge.
Funded by Genome Canada, the new monitoring projects will also track the COVID-19-causing virus in wastewater as an early warning system for the disease.
The three-year initiative is one of 10 new genomics research projects across Canada to receive a total of $16-million in federal support through Genome Canada's Genomic Applications Partnership Program.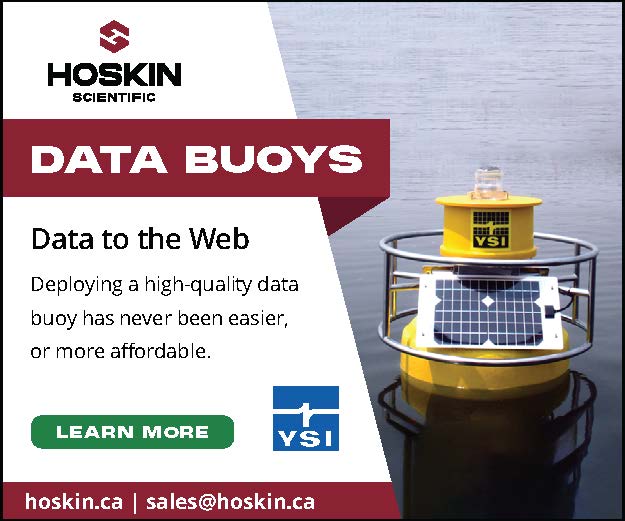 Additional funding worth almost $4-million from provincial governments, businesses, and research partners will provide a total of almost $57-million for projects in health, agriculture, and the environment.
The Public Health Agency of Canada (PHAC) and researchers at Université Laval in Quebec Partners are partners in the U of G-led project called Stopping Enteric Illnesses Early.
"As the pandemic has made clear, investments in science are vital to ensuring the well-being, resilience and prosperity of our communities," said Rob Annan, president and CEO of Genome Canada. "Genome Canada is proud to work with the Government of Canada to fuel mission-driven genomics research that will shape the future of health care, the environment, and agriculture—and help chart the course for Canada's post-pandemic recovery."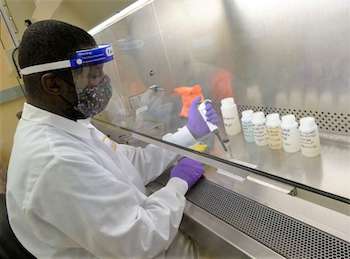 Every year, four million Canadians get sick by eating contaminated food, leading to more than 14,000 hospitalizations and more than 300 deaths each year. Food-borne pathogens cost the Canadian economy about $4-billion a year.
Currently, pinpointing contaminated food relies on sick people seeking medical help. This new project is intended to refine genomic detection of food-borne pathogens by monitoring sewage in Quebec City, Guelph, and Winnipeg. Researchers will also monitor social media for keywords associated with enteric illness.
The team aims to provide information and tools to improve food-borne surveillance programs run by PHAC and various partners. Researchers hope faster outbreak detection will reduce sickness and hospitalizations and reduce the economic costs of illness.
U of G researchers are also working to develop wastewater testing methods to detect the coronavirus from campus residences. Along with Goodridge, the team includes:
Professor Ed McBean from the School of Engineering.
Andrew Papadopoulos from the Department of Population Medicine.
Heather Murphy from the Department of Pathobiology.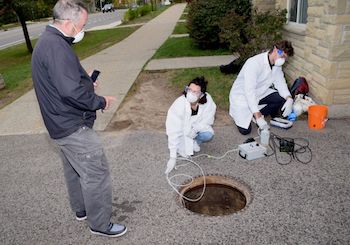 McBean and Goodridge are also heading a $50,000 federally funded project announced last month using genomics to measure levels of the coronavirus in community wastewater systems in Guelph.
"The COVID-19 pandemic has reignited interest in wastewater surveillance, where sewage systems are monitored for the presence of viruses, bacteria, and other pathogens," said Goodridge, who is the Leung Family Professor in Food Safety. He is also the director of U of G's Canadian Research Institute for Food Safety and the University's Food Safety and Quality Assurance Program.
According to Goodridge, combining wastewater surveillance with social media analysis could provide a more effective method of detection.
"Putting wastewater monitoring and social media analysis together could detect community outbreaks that might have otherwise gone undetected because the approach identifies infected people who aren't yet showing symptoms or who do not show symptoms," said Goodridge.