The RBC Blue Water Project has announced that expressions of interest for Leadership Grants and Community Action Grant applications for next year are currently being accepted. The Blue Water Project is a 10-year global commitment to help protect fresh water. RBC pledged over $38 million to worldwide water protection since 2007.
"Since most of the world's population now lives in urban centres, increasing the strain on water resources in these regions, the RBC Blue Water Project will continue to focus its support for initiatives that help protect and preserve water in towns, cities and urbanized areas," an RBC release stated.
Community Action Grants are worth between $1,000 and $10,000, and Leadership Grants between $10,001 and $100,000. Organizations from any country or region where RBC is located are eligible to apply.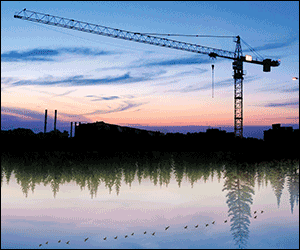 Expressions of interest for Leadership Grants are being accepted until December 20, 2013, while Community Action Grant applications are available online and due February 3, 2014.