The Regional Municipality of Wood Buffalo, Alberta, is monitoring sediment released from a decommissioned coal mine to ensure the safety of their water supply. The sediment is currently moving north along the Athabasca River.
"We are still monitoring the situation closely and will continue to do so," said Acting Director of Environmental Services, Darcy Dragonetti, in a Wood Buffalo release. "There is no need to conserve or boil water. We have sufficient reserves of safe, quality drinking water in place."
The Alberta Environment and Sustainable Resources Development (AESRD) alerted the municipality to the sediment release from an on-site water storage pond containing high levels of suspended solids, such as clay and organic matter.  The plume is being tracked and samples taken to monitor effects on water quality.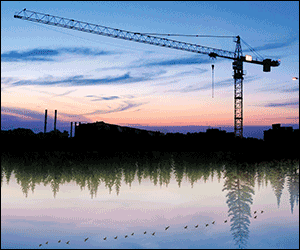 The plume is expected to reach Fort McMurray on November 22 and to carry on to Fort McKay and Fort Chipewyan in the following days. The municipality will continue to collaborate with AESRD and Alberta Health Services to monitor the flow as it progresses north.