This week, Québec's Minister of Sustainable Development, Environment and the Fight Against Climate Change, Isabelle Melançon, announced the provincial water strategy for 2018–2030 and its 2018–2023 action plan.
With the Strategy, the Québec government is launching a suite of measures, including major investments of more than $ 550 million and the establishment of the Québec Water Council to democratize the management of water resources throughout the province.
"The source of life, water permeates our present, and our future cannot be thought of without it. In many ways, she is part of us. Subjected to the pressures of human activity, it resists, flowing in abundance from the top of the mountains to the bottom of our valleys," said Minister Melançon. "We hold 3 per cent of the world's renewable freshwater reserves. That's why I'm proud to launch the 2018–2030 Québec Water Strategy, and the first action plan for the protection and management of our collective heritage. Protect water responsibly, use it sustainably, manage it in an integrated way; it will return to us a hundredfold! "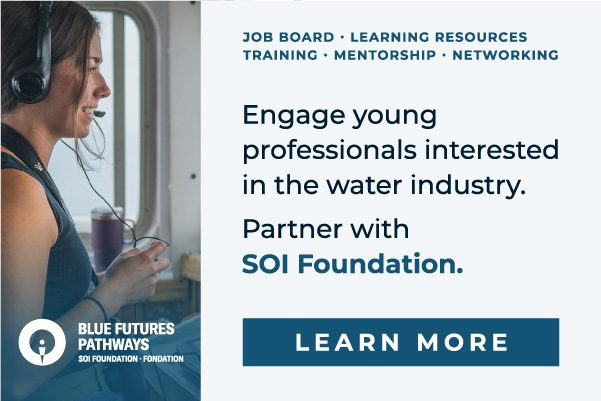 Fière de lancer la #StratQcEau et son plan d'action 2018-2023 qui comprend 63 mesures pour améliorer notre gestion de l'eau. Ensemble, faisons de l'eau une source de richesse et de fierté pour tous! https://t.co/ACcPW4H1Im#PolQc pic.twitter.com/mN01t43KmA

— Isabelle Melançon (@Isamelancon) June 27, 2018
The water council will be chaired by the professor of economics at the School of Management of the University of Sherbrooke, Alain Webster, and consisting of forty members, the new body will be composed of representatives from the general public, municipal representatives, water users, and other stakeholders.
"Without water, there would be nothing. No clouds, no life as we know it, no climate either. Abundant and expansive, sometimes impetuous, water needs us to take care of it. I welcome the arrival of the Québec Water Strategy 2018–2030 and its action plan," said Jean Lemire, emissary for climate change and northern issues of the Government of Québec. "More than ever, we must take up this great conservation challenge that concerns us all. It's up to us to make this difference in our everyday choices."
Je vous invite à écouter cette vidéo inspirante sur l'#eau à l'occasion du lancement de #StratQcEau. Plus que jamais, nous devons protéger cette richesse essentielle à la vie. Comptez-sur moi pour protéger notre or bleu! #PolQc https://t.co/ewCOS0j8XI

— Isabelle Melançon (@Isamelancon) June 27, 2018
The Québec Water Strategy 2018-2030 is guided by seven leading principles that will enable the government to assume its role as stewards of the water and mobilize other stakeholders. The principles are:
Ensure the quality of water for the population;
Protect and restore aquatic environments;
Better prevent and manage water-related risks;
Capitalize on the economic potential of water;
Promote the sustainable use of water;
Acquire and share the best knowledge about water;
Ensure and strengthen the integrated management of water resources.
The 2018–2023 action plan provides for 63 measures to be implemented by eleven government departments and agencies. In addition to the creation of the Québec Water Council, the main measures it provides are as follows:
Better prevention and management water-related risks, including floods ($53 million);
Conserve and restore aquatic environments ($32 million);
Ensure access to water of sufficient quality, including through the Enhanced Drinking Water Source Protection Program ($34 million);
Implement a mobilization program for the reduction of water pollution by single-use plastics (eg. reducing the use of straws) ($3 million).
The complete strategy, the action plan, and a guide to strategic spending are all available online in French.