Today, Doug Ford was sworn in as the 26th Premier of Ontario, bringing with him a cabinet of 21 experienced MPPs. The Ontario Environment Industry Association (ONEIA) provided the following observations and analysis to its members about what the new changes may mean for people operating in the environmental sector. The comments below have been abbreviated.
Experienced cabinet more experienced
"ONEIA has been engaging Ontario governments since 1992, so we have worked with representatives of all three parties. At first review, Premier Ford will benefit from the depth and experience of candidates elected on June 8, avoiding a challenge that faced Premier Mike Harris when he was first elected. While the promises made by Harris before he was elected were similar to those of Doug Ford (simplify government, get back to basics, smaller cabinet), the initial few years of Harris's first term were rockier than they might have been simply because many of those he had named as ministers lacked a comparable level of experience to those elected under Ford. The presence of seasoned legislators such as Christine Elliott (Minister of Health and Deputy Premier), Vic Fedeli (Finance), Laurie Scott (Labour) and John Yakabuski (Transportation) should, we hope, make the first few years smoother than those experienced by Harris."
New Environment Minister and ministry name change
The ONEIA brief noted that Rod Phillips (Ajax) was named to head the renamed "Ministry of Environment, Conservation and Parks" dropping reference to climate change in the ministry name. Of the new minister, it said, "Phillips was former Chair of the Board of Postmedia Group, president and CEO of Ontario Lottery and Gaming Corporation (OLGC) and President and CEO of Shepell.fgi (now Morneau Shepell). He has also served with community organizations such as CivicAction and the Telus Community Board. While this is his first term as an MPP, he has been active politically, serving as Chief of Staff to former Toronto Mayor Mel Lastman and as Chief of Staff to the Minister of Labour during the Mike Harris government."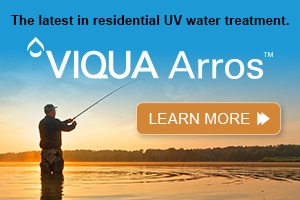 "While Phillips is a qualified public servant with good government and community experience, the renaming of the ministry he heads will cause many in the environment industry to worry. While we knew climate change would most likely be dropped from the name, the new government would do well to remember that in the past few decades, the environment has grown beyond a simple "parks, trees, lakes and canoeing" frame. The ministry is now an important driver of policies and regulations that position Ontario for growth and competition."
What happened to Science, Innovation?
"Another key change in the cabinet is the elimination of the position of Minister of Research, Innovation and Science (the support for which had been subsumed in the then-Ministry of Economic Development and Growth under the previous government). Whether this change will result in a significant shift away from the "jobs of the future" focus of previous governments or is merely cosmetic restructuring remains to be seen, but it certainly signals a change in emphasis to not have included 'innovation' or 'science' in the names and mandates of other ministries."
Economic development portfolio goes to veteran
"A renamed Ministry of Economic Development, Job Creation and Trade goes to seasoned Ontario PC MPP Jim Wilson (Simcoe-Grey). Wilson has served in the Legislature since 1990 and was a former Minister in the Harris and Eves governments responsible for such portfolios as Environment, Science/Technology, Energy and Health. MEDJCT has seen significant changes in the past ten years, from reducing its complement of senior staff, weathering the shifts in government policy emphasis and now trying to determine how to support industries affected by the looming trade war with the U.S."
The ONEIA brief went onto say that, "With the appointment of the new cabinet, we now know who the key political players are and will watch with interest to see who takes on the key policy and leadership roles within the Ministers' offices. We have already sent letters of congratulations to Ministers Phillips and Wilson and have scheduled our annual Environment Industry Day for November 14, where we will continue our tradition of meeting with representatives from all parties to discuss how we can promote growth in the environment sector and better environmental outcomes for Ontario citizens and industries."
Established in 1991, ONEIA is the business association representing the interests of the environment industry in Ontario.