Islanders want science and evidence-based research to inform public policy and to protect their drinking water.
This was one of the common themes identified during the water withdrawal regulation consultations that took place in the fall 2019 to get input from the public about the Island's groundwater. A report that summarizes the feedback from the public consultations is available here.
"The connection with our land, water, and air is deeply personal for Islanders," said Brad Trivers, minister of environment, water, and climate change. "How we regulate and protect our water is important and a responsibility that we all share."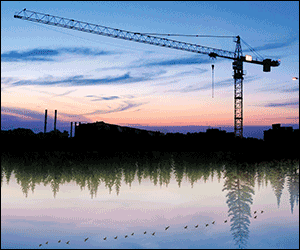 "We appreciate the hundreds of Islanders and organizations who shared their thoughts and opinions on how we regulate water withdrawals here on Prince Edward Island," Trivers added. "We are incorporating their feedback as we work on drafting a second version of the water withdrawal regulations."
Other themes identified by Islanders in the consultation summary report include:
Calls for more independent science.
Fairness in water access among users.
The ability for the minister to order drought contingency plans if necessary.
The need to manage water resources at the watershed level.
Concern about fish and wildlife conservation.
The draft regulations have been available for public comment since the summer of 2019. In the fall, four public consultation meetings were held across the Island to gather public input and feedback on the draft regulations. The meetings were further supported by an online survey for those unable to attend in person.
As part of the interactive consultations, members of the public, industry and non-profit organizations were asked eight questions related to the processes laid out in the draft regulations. People worked in groups to pull out themes with the highest consensus. The feedback is being used to help assess any further amendments required to the draft regulations before bringing the Water Act into effect.
P.E.I.'s Water Act
The Water Act in P.E.I. was tabled during the fall 2017 sitting of the legislature and received Royal Assent on December 20, 2017. It is expected to be brought into force 90 days after the final water withdrawal regulations are presented to the Standing Committee on Natural Resources and Environmental Sustainability.
The water withdrawal regulations are one of four sets of regulations that need to be in place in order to implement the Water Act.
The water withdrawal regulations will help the province manage and track who is using what amounts of water. For the first time, permits will be required for those who use more than normal household levels.
Other regulations that must be in place to implement the Water Act include:
Well construction regulations (consultations occurred in spring 2019).
Water supply and wastewater treatment regulations (consultations occurred in spring 2019).
Sewage disposal systems regulations must be transferred from under the Environmental Protection Act to the Water Act.