Michael Miltenberger says a way already exists to deal with the preservation of quality and flow of water in the Mackenzie River basin, reports the Northern News Services Online.
The Northwest Territories minister of environment and natural resources said that the Mackenzie River Basin Transboundary Waters Master Agreement, signed in 1997 by the federal government, the N.W.T., Yukon, Alberta, B.C. and Saskatchewan. The minister explained the existing agreement calls for bilateral deals to be signed by the signatories, but so far, the N.W.T. has signed only one with Yukon.
The transboundary agreement deals with broad issues of cumulative impacts across the basin.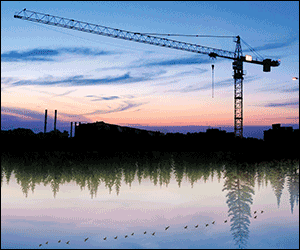 Miltenberger said there are other issues besides the oilsands, including pulp mills, mines, a proposal for a nuclear power plant near Peace River and the proposed hydroelectric facility on the Slave River. He also wants to see governments put more resources into the Mackenzie River Basin Board, which was established under the 1997 agreement.
Currently, the Fort Smith-based board only has a budget of $250,000 and a staff of two. In its recent budget, the GNWT raised its contribution to the board to $40,000 from $25,000.
Miltenberger will suggest other signatories raise their contributions when he attends a meeting of environment ministers from across Canada set for October in Whitehorse. He hopes to have a separate meeting with ministers from Western Canada and the North.
The Mackenzie River basin, which includes such rivers as the Peace and the Athabasca, covers an area of 1.8 million square kilometres.
Source: The Northern News Service Online