The Government of British Columbia has underscored its commitment to work with Indigenous peoples in the spirit of respect and collaboration by introducing a set of draft principles designed to guide the daily work of provincial government employees.
Last September, POLIS Water Sustainability Project at the University of Victoria and the Centre for Indigenous Environmental Resources published a report on collaborative consent in co-governance of B.c's water resources, which provided a framework to achieve more equitable nation-to-nation relationships between the province and First Nations.
"We are deeply committed to true and lasting reconciliation with Indigenous peoples in British Columbia," said Premier John Horgan of the province's draft principles. "These draft principles will help guide every government employee on a path of respect, partnership and collaboration in their work as ministries implement the United Nations Declaration on the Rights of Indigenous Peoples and the Truth and Reconciliation Commission of Canada's Calls to Action."
In the September report from POLIS and the Centre for Indigenous Environmental Resources, the authors called for the collaborative consent approach. "Collaborative consent is about a different way of being, together, and building a future for Canada in which Indigenous nations assume their rightful governance role as founding nations in this country," said co-author Merrell-Ann Phare at the time of the report's release. Phare is the founding executive director of the Centre for Indigenous Environmental Resources and was also the chief negotiator for the Northwest Territories in achieving transboundary water agreements in the Mackenzie River Basin.
B.C.'s 10 new draft principles are modelled on principles introduced by the federal government in 2017. The province's principles provide high-level guidance on how provincial representatives engage with Indigenous peoples and address areas such as:
The right of Indigenous peoples to self-determination and self-government, and the responsibility of government to change operating practices and processes to recognize these rights.
The standard of conduct that government employees must demonstrate in all dealings with Indigenous peoples.
The need for treaties, agreements, and other constructive arrangements to be based on recognition of inherent rights and respect.
A focus on approaching "free, prior, and informed consent" in a collaborative and constructive way when proposed actions by the provincial government affect Indigenous peoples and their rights.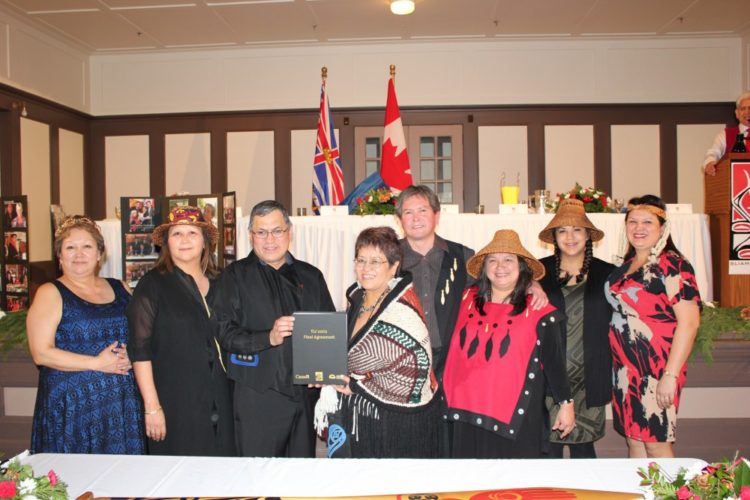 Free, prior, and informed consent has been at the centre of many First Nations' resistance to the Safe Drinking Water for First Nations Act (SDWFNA) of 2009. In January, Irving Leblanc wrote for Water Canada, "There was no free, prior, and informed consent in [SDWFNA's] development. It did not respect First Nations inherent and Treaty Rights related to water."
Don Wright, head of the BC Public Service shared the draft principles with all 27,000 public service employees yesterday, Tuesday, May 22nd.
"Members of the public service are uniquely positioned to transform the Province's relationship with Indigenous peoples through the important work they do each and every day," said Scott Fraser, Minister of Indigenous Relations and Reconciliation. "The draft principles will build skills in every ministry to support government's work towards reconciliation."
Under every B.C. cabinet minister's mandate letter, ministries are required to move forward on the Calls to Action and to review policies, programs and legislation to find ways to bring the principles of the UN declaration into action. This includes engaging with Indigenous communities when creating new policies and programs, reviewing services to make sure they are delivered in culturally intelligent ways, and renewing fiscal relationships in ways that help further Indigenous communities' right to self-determination.
Top and cover image: Pristine, untouched wilderness wetland in northern British Columbia. Credit: James Cruickshank.