Victoria, B.C. lək̓ʷəŋən territory – Joining many other groups across the country, the team at the POLIS Water Sustainability Project celebrates the tabling of Budget 2023, including the announcement of a Canada Water Agency and what it could mean for a more sustainable water future.
"Budget 2023 shows an important evolution in federal leadership and signals its commitment to seriously address priorities and take on water challenges across the country," said Oliver M. Brandes, Associate Director at the University of Victoria's Centre for Global Studies, Project Lead at the POLIS Water Sustainability Project, and Chair of the Forum for Leadership on Water (FLOW). "With follow-through, Budget 2023 has the potential to significantly advance the freshwater agenda and improve economic resilience, our collective health, watershed security, and community well-being for generations to come."
Budget 2023 highlights for fresh water include: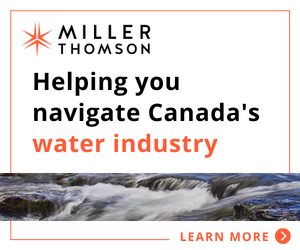 $85.1 million over five years, with $0.4 million in remaining amortization and $21 million ongoing thereafter, to support the creation of the Canada Water Agency.
$650 million over ten years to support monitoring, assessment, and restoration work in the Great Lakes, Lake Winnipeg, Lake of the Woods, St. Lawrence River, Fraser River, Saint John River, Mackenzie River, and Lake Simcoe.
$22.6 million over three years to support better coordination of efforts to protect fresh water across Canada.
Over $5.7 billion to address critical infrastructure gaps related to water and wastewater, and accelerate progress to end long-term and short-term drinking water advisories in First Nations communities on reserve.
By the end of 2023, the government will introduce the legislation that will fully establish the Canada Water Agency as a standalone entity. This has long been a priority for water champions and leaders across the country and signals a deeper cross-government and collaborative approach to water.
"The creation of a Canada Water Agency is a critical step to modernizing water management, governance, and partnership across the country and, specifically, to improving the ability for the federal government to be a proactive and capable partner in shared efforts to improve water sustainability," said Oliver M. Brandes. "Its creation is part of a deeper commitment to ensure significant financial resources, a progressive freshwater action plan, and renewal of the 50-year-old Canada Water Act, which is all important for climate change, Indigenous reconciliation, and good water planning and governance."
Budget 2023 also announces the federal government's intention to launch, in partnership with provinces and territories, a new approach to address gaps in natural disaster protection. This includes programs to protect households at high risk of flooding and without access to adequate insurance, as well as the creation of a publicly accessible online portal where Canadians can access information on their exposure to flooding.
The commitments to water security and governance in Budget 2023 are part of an increasing recognition from leaders across the globe that water is fundamental and connected to all the key issues of the day—amplifying the message that the climate crisis is a water crisis.
Tuesday's federal announcement came on the heels of B.C.'s announcement of a $100 million Watershed Security Fund, as well as the first United Nations Water Conference in almost 50 years, which was held in New York City and included a strong Canadian delegation. It confirmed clear international recognition of the crucial links between water, climate, and thriving communities.
Budget 2023 also includes commitments to conservation, as well as for marine and coastal areas and the Ocean Protection Plan—all critical components in a whole-of-watershed approach.
"While the financial commitments in Budget 2023 are substantial, they are only a fraction of what is ultimately needed," said Oliver M. Brandes. "For example, the $650 million to support monitoring, assessment, and restoration work is certainly significant, but it will be spread out over 10 years and primarily focused on the Great Lakes (which is an important priority). When the investments are considered in the larger context though, it is clear that the amounts are only part of what is actually needed to achieve success on water as a national priority."
In this way, Budget 2023 represents the beginning of a larger conversation and a real opportunity for the federal government to become an effective partner—doing the necessary work of enabling local solutions and also investing in initiatives such as B.C.'s Watershed Security Fund and the equivalents across the country.
"We commend the federal leadership and the important foundation it is creating for a healthy water future," said Oliver M. Brandes. "As an effective Canada Water Agency is established and the rest of the commitments in Budget 2023 roll out, we will continue to drive forward the importance of a co-governance and cooperative federalism approach to watershed security and getting our water right. And we at POLIS will continue to highlight opportunities for progress and bold action, while certainly applauding the successes and strong leadership needed to ensure thriving watersheds across the country."