The governments of Canada and Nunavut announced a bilateral agreement that will make more than $48 million in combined funding available to Nunavut communities under the Clean Water and Wastewater Fund.
The Government of Canada is providing over $36 million for three projects to rehabilitate and improve the community water and wastewater systems in the territory. The Government of Nunavut and communities are also providing over $12 million for these projects.
The Government of Nunavut will identify additional projects for Phase 1 funding in the coming months.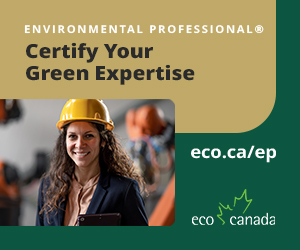 An initial list of three approved projects under the new funding program was also announced, including the City of Iqaluit's wastewater treatment plant, construction of a new water treatment facility in Arviat, and an expansion to the water reservoir to provide sufficient capacity for local residents.
For the complete list of identified projects in Nunavut is posted online. A comprehensive list of Phase 1 investments can be reviewed using the Government of Canada's Project Tracker.