The Minister of Infrastructure and Communities is in Nunavut this week to meet with territorial and community leaders to discuss their infrastructure priorities.
Today, Minister Sohi joined the Honourable Joe Savikataaq, Nunavut Minister of Community and Government Services, to announce over $230 million in joint funding for nine projects across 19 communities to upgrade solid waste management, and water and wastewater systems throughout the territory.
This investment will support important projects such as expanding storage capacity and enhancing water treatment and distribution in Arviat, Chesterfield Inlet and Sanikiluaq. In Kugaaruk and Kimmirut, funding will support the design and construction of upgraded wastewater infrastructure. And in communities like Grise Fiord, Gjoa Haven and Igloolik, existing landfills will be upgraded to improve waste management and recycling services. A full list of the communities and funded projects is available in the associated backgrounder.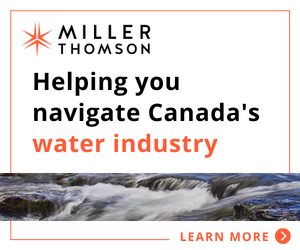 The federal government is providing up to $30,948,435 through the Clean Water and Wastewater Fund (CWWF) and $141,574,759 through the Small Communities Fund (SCF) towards these projects. The Government of Nunavut will provide the remaining $57,708,587. These projects are in addition to the CWWF projects announced in September 2016, as part of the bilateral agreement signing between Canada and Nunavut, and the SCF projects announced in February 2016 and in February 2017.
The Honourable Joe Savikataaq, Nunavut Minister of Community and Government Services said, "This funding is supporting healthy communities in Nunavut and we look forward to working with the Government of Canada in the delivery of the next phase of federal infrastructure funding. Our primary focus is to work with Canada to ensure that investments are made to benefit Nunavummiut."