Island Water Technologies (IWT), a manufacturer of solar-powered wastewater treatment solutions, will receive an Award for Engineering Achievement from the Office of Lieutenant Governor – Government of Prince Edward Island for its REGEN Modular Wastewater Treatment System.
The recognition comes for the work carried out by IWT with the Canadian Military to design and develop a world-first, solar powered, mobile wastewater treatment system. The solution was designed to be suitable for disaster relief applications and remote military bases. Working in partnership with Aspin Kemp & Associates and Atlantic Advance Power Technologies they successfully delivered the solution to the Canadian military base in Gagetown, NB in June of 2016.
The REGEN wastewater solution is unique in that it has the ability for self-powered operation, the lowest energetic footprint, uses no chemicals, is easily deployable and has the ability for remote control and automation. Modular, solar powered wastewater treatment can be an enabling technology that allows for cost effective on-site processing of wastewater for remote, rural and rapidly developing urban communities.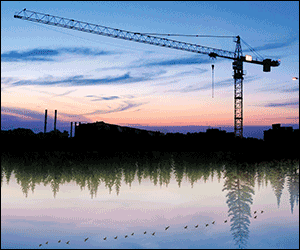 The Engineers PEI Lieutenant Governor's Award for Engineering Achievement recognizes an outstanding engineering project involving Engineers PEI members. The award is presented annually, during National Engineering Month, to an individual, team, company, government department or consortium of Professional Engineers, who through original achievement in the application of engineering principles, creative accomplishment in the application of engineering principles and excellence in engineering design, demonstrates a high quality of Professional Engineering standards. The project should enhance the image of the profession, show economic benefit and highlight engineering leadership in the practice of engineering.
The award will be presented to the IWT team on Thursday, May 4th at the Governors House in Charlottetown.