Ottawa has announced new rate structures for water, wastewater, and stormwater.
Ottawa's announcement assured residents that "over 85 [per cent] of their 400,000 households and properties will see no change to their monthly water bill." Most can expect a $2 per month increase or decrease.
The new rate structure looks to institute a flat fee for each of the three segments, water, wastewater, and stormwater. Each of the categories is tiered based on various segments of property, meter size, or flow rates to account for different levels of usage based on zoning, connections to city services, and the like.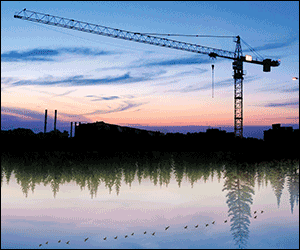 Most of Ottawa's explanatory emphasis is placed on the stormwater fee as it is an entirely new fee structure meant to deal with the necessary shared costs for the upkeep of public infrastructure. The city said of the fee: "All properties in Ottawa benefit from good stormwater management, which keeps basements dry, protects roads from erosion, keeps local waterways healthy and keeps drinking water sources clean."
The new rate structure is broad reaching and the stromwater fee, in particular, will be charged to some residents who have not previously had fees attached to their services. As such, recommendations have been put forward that this fee be phased in over 4 years to give homeowners time to adjust to the new rate structure.
Initially, in June 2017, property owners not connected to the network would see a new line item on their property tax bill charging 25 per cent of their stormwater fee, while water bill recipients will see no change. Unconnected property owners won't pay full fees for stormwater until 2020 when, along with connected residents, the new rate structure would be fully implemented.
Ottawa currently maintains:
348 stormwater outfalls;
5,520 km of drainage ditches;
5,800 culverts;
163 stormwater ponds;
149 other stormwater assets.
The entirety of the proposed new rate structure can be read here.